Today is the 20th anniversary of Read Across America Day, a national celebration of reading and literacy. The National Education Association launched this holiday in 1998 on Dr. Seuss's birthday, to increase awareness about the importance of reading and to help encourage a love of literature among children.
In honor of this special day, we'd like to talk about the significance of this topic and also share a few tips to help ignite a passion for reading in your children's lives.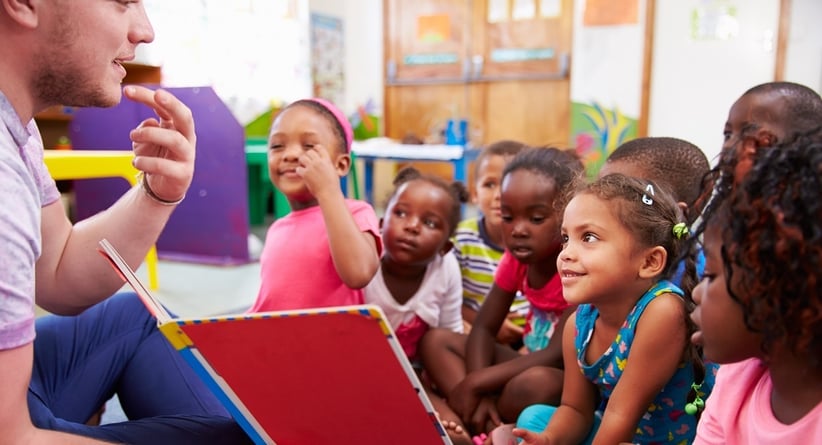 So beyond creating a thirst for knowledge and sparking an adventurous imagination, why else is reading so important?
Here are some facts that explain why reading is fundamental to a child's academic and future success:
Studies also show that parents can have a major impact on their child's reading proficiency. According to the U.S. Department of Education, where there is lower parent involvement in reading, the average reading score for a classroom is 46 points below the national average. When parent involvement is high, classrooms score 28 points above the national average.
Parents are not the only ones that can make a difference- other family members, teachers, librarians, and program providers can all help children reach their reading potential.
No matter what role you play in a child's life, here are some ways you can encourage a passion for reading:
Read together - For a child, reading with someone can make the activity more fun and exciting and is a great bonding experience. Try taking a few minutes after each reading session to share what you both learned, which can help add meaning and insight to your child's reading experience and also help him or her retain the information.

Make library trips exciting

- Going to the library or a bookstore should be an adventure! If you create excitement around these occasions, your child will start to look forward to them and associate those positive feelings with reading.
Read a variety of books - Encouraging your child to read multiple genres, both non-fiction and fiction, will keep things from getting monotonous or boring. This will also ensure that your child gets a well-rounded learning experience through various topics, perspectives, and writing styles.
Let them choose what to read - When children are allowed to select their own books, it makes the process feel less like an obligation and more like a reward, especially because they can base their decision on their own interests. According to the Scholastic Kids & Family Reading Report, 91% of children ages 6 to 17 agree that their favorite books are the ones they've picked out themselves. You can always screen their selection, but giving them to freedom to choose will make the experience more rewarding.
Join a book club or attend a reading event - Social events are a great way to get children involved in reading. This also helps build a strong foundation for your child's new interest by immersing him or her in a community of other individuals that share the same passion.
We hope these tips inspired you to pick up a book and start reading with your child! If you enjoy reading our blog, please be sure to subscribe to email updates by filling out the form on the right. Happy reading!
---
Hundreds of libraries nationwide use Peachjar to send information to parent about reading programs and events, many of which are free to families. Make sure to check out the flyers on your school's Peachjar site to see what reading and learning opportunities are available in your community!
If you are a K-12 program provider, you can use Peachjar to get the word out about your program! Learn more.