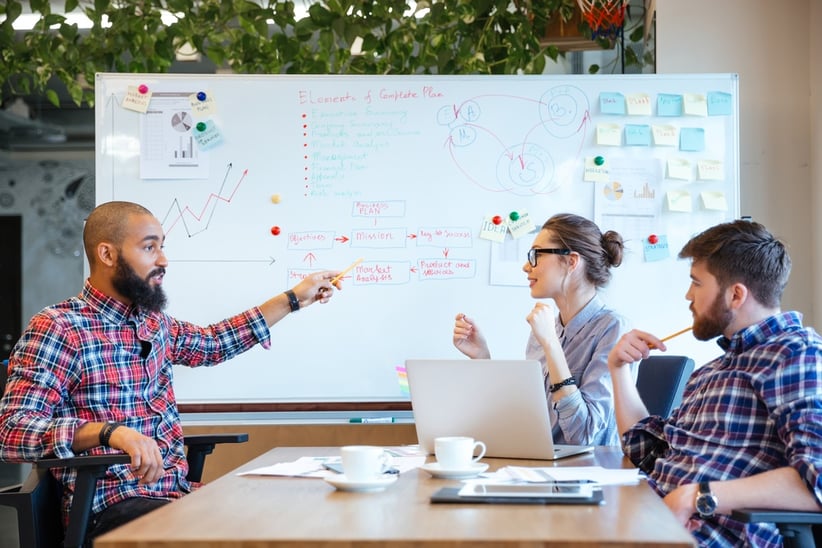 With the year coming to a close, now is a great time to review the past year and get ready for 2018! Here are some tips to prepare your business for a successful new year:
Analyze important Key Performance Indicators (KPIs): Be sure to analyze important KPIs to prepare your marketing strategies for the year ahead. A few good places to start could be to review your number of new customers, number of repeat customers, and open and click rates in your email marketing. Analyzing these can be a great way to zero in on areas of your digital marketing that you can improve upon.
Discover new ways to improve your customer service and experience: The great thing about customer service is that it doesn't cost a lot! Since successful customer service is rooted in strong interpersonal skills, improving on this area of your business is easy. Make sure that your interactions with customers feel personalized, pleasant, and effective. Find ways to improve upon your customer experience, whether this be through email marketing, interacting on social media, or phone calls.
Clearly define and set your goals for the upcoming year: Be sure that your entire organization understands your brand's goals so your marketing strategies can be tailored to match. By setting your organization's goals early, it will be easier to shape the rest of your year's marketing strategies and stick to an effective plan. This also provides a clear sense of direction for your team to follow. Remember: To reach your brand's 2018 goals, your employees must understand what they are!
Review your brand's digital content: Take a look at your website and social media pages and consider making some upgrades to these platforms. For example, try adding some of your best customer testimonials or post some engaging digital content, such as videos or high-quality photos, to refresh your brand's image and keep it relevant. Digital marketing is constantly evolving, so it's important be sure that your organization is utilizing the most effective and up-to-date forms of digital marketing to best reach your audience. Take a look at the list we compiled

to see some additional effective marketing trends to try in the upcoming year.
Take a moment to celebrate: Make sure that you take some time to congratulate the members of your organization on a great year and get them excited for what's next. Consider planning an event that will encourage team bonding and build momentum for all that's to come in your upcoming year. Your organization will be stronger and more successful with a happy, bonded team that is passionate about your mission!
We hope these tips are helpful in your business's preparation for a successful 2018. To learn more about how Peachjar can help you accomplish some of your goals in your upcoming year's marketing plan, click here.