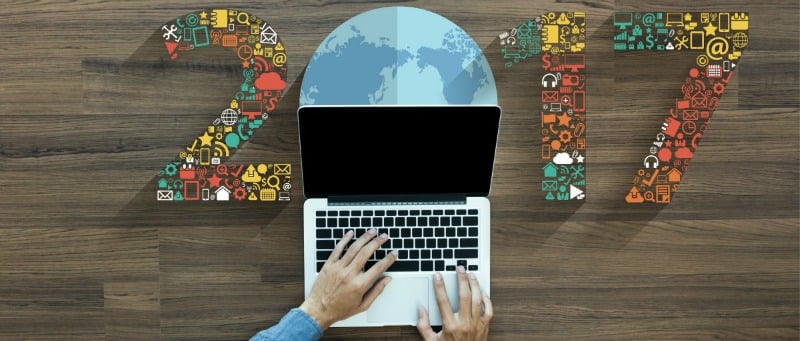 The importance of digital marketing continues to grow with each and every year. In the last 2 years alone, the internet population has grown by 1 billion, and last year digital marketing spend surpassed traditional marketing spend for the first time in history. The playing field has evolved in a big way, so it's important to consider that when communicating with your community. Here is a list of the digital marketing trends that Peachjar sees as some of the most important for 2017, and ways your district can leverage them.
#1 Influencer Marketing - When you think about whether your district should be using influencers, consider this - 71% of parents state that they are more likely to make a decision based on a social media reference. Parents trust influencers and their opinions on social media, so use this to your advantage by sharing their content across your social media.
Tips
Identify 5-10 key influencers for your district, consider coaches, teachers, PTA leaders, etc.
Follow them on social media and share and comment on their posts
Interview them for a blog post or a video, and ask them if you can guest blog for them
Look for ways that you can partner
#2 Personalization - Marketing has evolved past the notion of one-size-fits-all. In fact, 70% of parents expect a personalized experience when they shop online. Studies show that consumers are more likely to do business with companies that know them by name and understand their purchase history. Think about how you can use this for your district - you could recognize new or returning students, or cross-promote programs vis email based on a student's interests.
Tips
Use the parent or student name in email communications
Align messaging with key milestones like birthdays
Cross-promote activities of interest
#3 Content Marketing - The key to your inbound marketing strategy is content. Companies have reported 8x more inbound web traffic as a result of their content producing activities. Make a plan and produce blogs, social posts, emails and videos on a set frequency.
Tips
Create a calendar with different activities including blog posts, videos, webinars and podcasts
Choose a consistent frequency for producing content
Share your content across multiple platforms - for example, share a video across social media, blog and email
#4 Video - An emerging trend in video is the use of Facebook Live. 80% more live video was watched in 2016 and we expect to see this number increase in 2017. Additionally the use of video in email continues to be a growing trend. A mention of video in a subject line has proven to increase open rates by almost 20%, and including video in an email has proven to increase click through rates by 65-200%.
Tips
Use livestreaming to broadcast an event, do a parent testimonial or make a special announcement
Announce ahead of time on social media that you'll be "going live!"
For videos in email, use a compelling thumbnail
Gifs in email and social media also work great in place of a video
#5 Mobile - While this one isn't new, it may be the most important. Over 60% of web searches originate on mobile, and in 2017 Google will penalize non-mobile optimized sites in organic search. This means it's now more important than ever to ensure you have a mobile-optimized website. Additionally, consider how your emails look on a mobile device, since an estimated 55% of parents view their emails on their mobile devices.
Tips
If you're unable to create a mobile-optimized site, consider a responsive one which can be created with low cost options like Weebly or Wix
Claim and update your Yelp and Google business pages, update images and respond to ratings
Keep emails concise with large text and easy to find call-to-actions
# 6 Artificial Intelligence - AI is defined as a computer system that's able to perform a task that typically requires human intelligence. One popular AI system is the Chatbot, which allows people to type questions and get real time answers. Another development in AI has been voice recognition electronics such as Alexa, Siri and Cortana. As of 2016, 20% of mobile searches originated through voice search.
Tips
Use Chatbots, such as those through WeChat or Kik, to answer parent questions
Consider voice search questioning when completing your SEO strategy - think "best public schools Chicago" vs "what are the best public schools in Chicago?"
#7 Virtual Reality - What may seem like something of the future may be closer than you think! 85% of teachers said they think VR would be beneficial for their classroom, citing the ability to explore the human anatomy and museums across the world as a truly immersive experience. Furthermore, education has been listed as one of the greatest areas for expansion for VR.
Tips
Review Google Expedition Kits and Google VR Training for teachers
Leverage the talents of your students to create VR content
Sources: Social Media Today, Linkdex, Smart Bug Media, Live Stream, Salesforce, Hitwise, The SEM Post, EdTech