Peachjar flyer approvers now have early access to our new Flyer Approval Center! This improved tool, designed with input we've gathered from your colleagues, was created to save you time when reviewing and approving flyers.
You can access this improved tool by clicking "New beta" under "My Approval Center" in your Peachjar account. If you haven't already, you will receive an email from us with the date that your district's Flyer Approval Center Beta will end, and the old version of the Flyer Approval Center will no longer be available for use.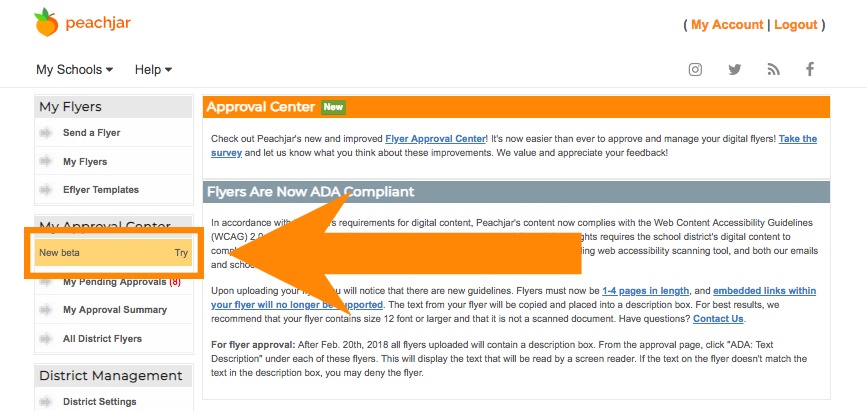 Once inside, you will notice many improvements over the old tool.
In addition to the legacy "Approve", "Hold", and "Deny" options, you can now specifically select which schools you would like to apply those options to. If a flyer was uploaded by a school staff member, the school name will now appear, making it easy for you to differentiate between school flyers and external flyers.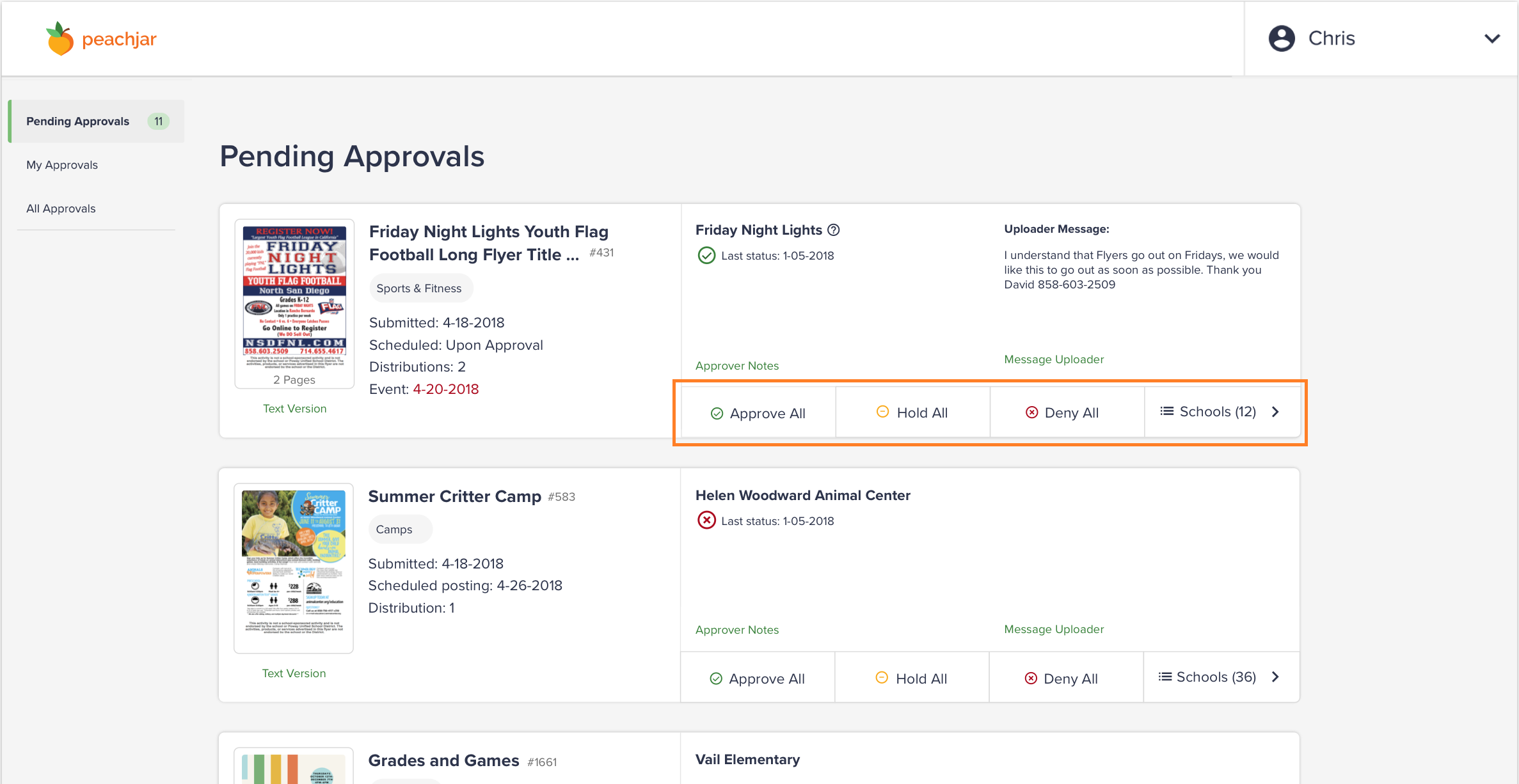 You can also leave notes for yourself or others about the organization, or even message the flyer uploader directly by selecting "Approver Notes" or "Message Uploader", respectively.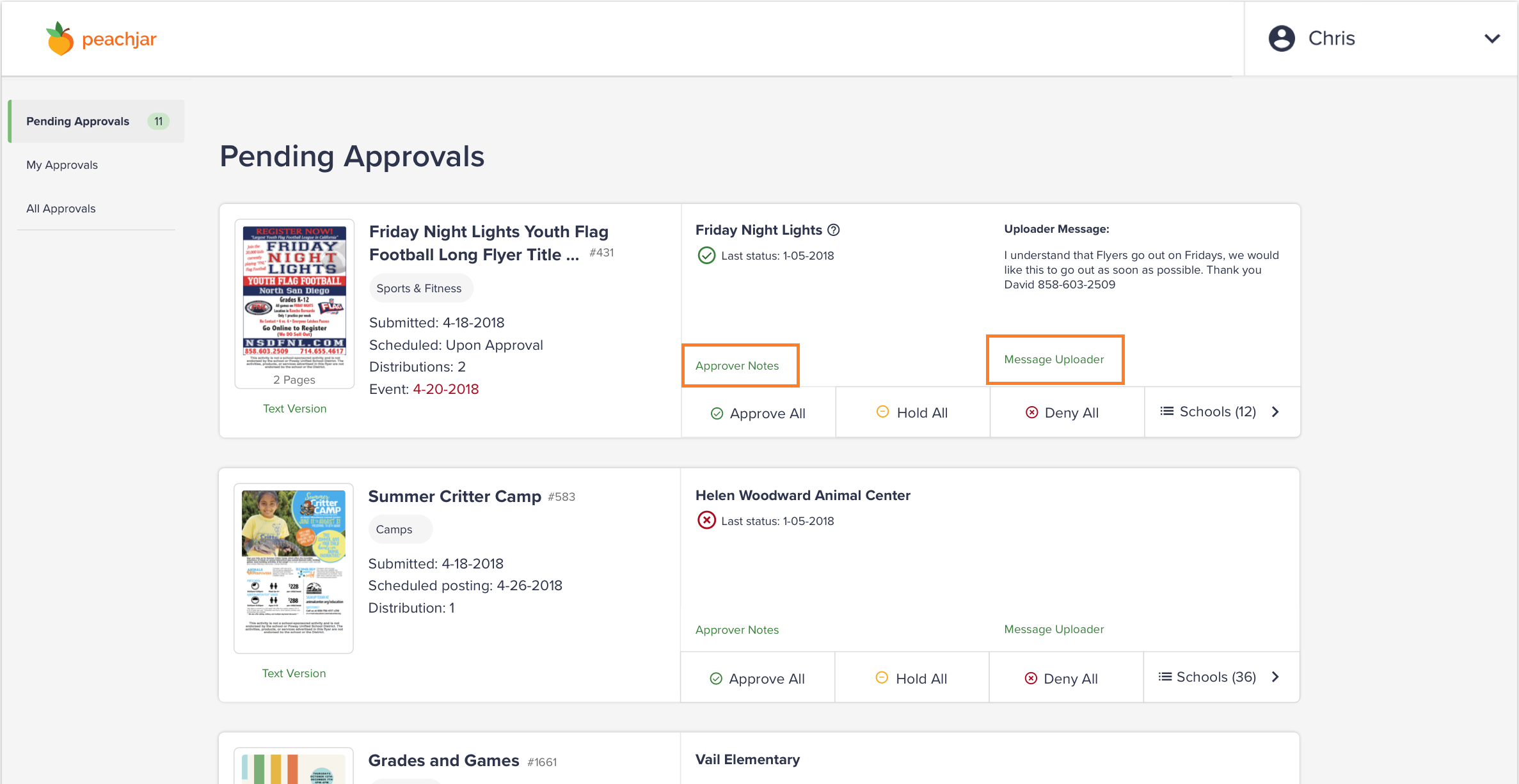 All these tools are meant to help you make decisions more quickly!

When reviewing your flyer approval history, you can can see all past approvals or, if you are a district admin, all past approvals for your district. Each flyer will include a new, detailed trail of the approval status history. You will even have the ability to see how many times a flyer uploader has kept a pending flyer on hold.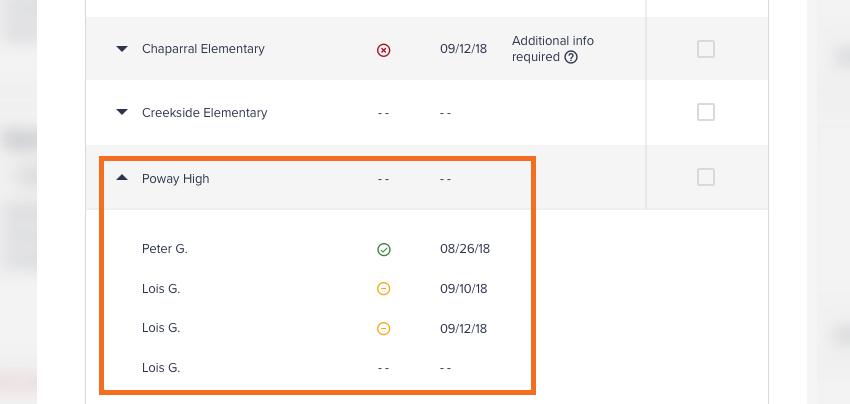 Another great system improvement is the ability to remove flyers by school or district level, without deleting any important flyer details or metrics.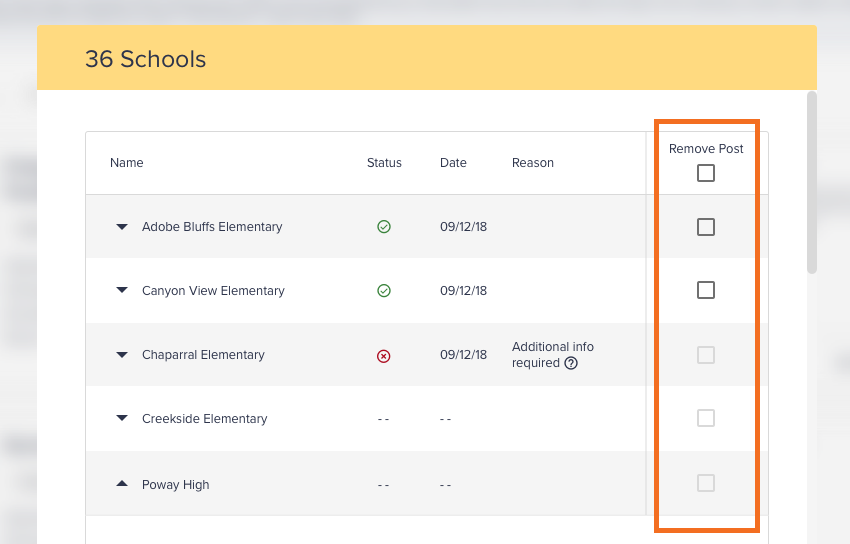 If you're a flyer approver for multiple schools, you can now toggle between them using our new school site selector.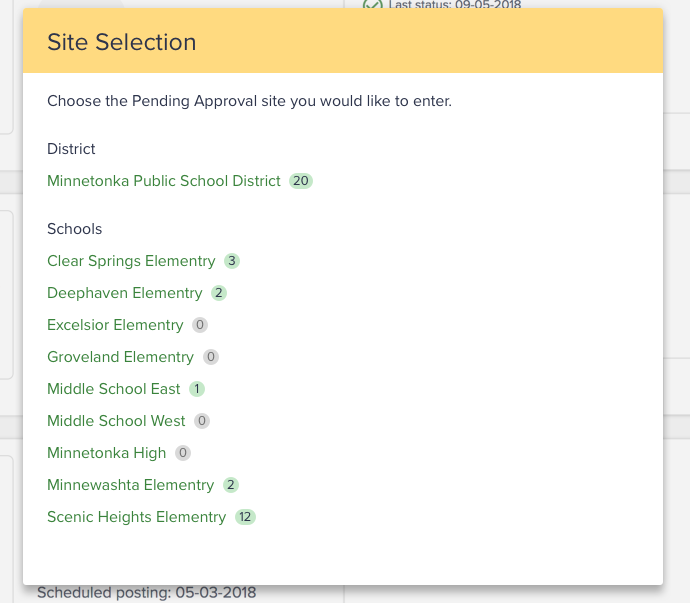 For ADA compliance purposes, you can check the full text version of a flyer by clicking "Text Version" under the flyer preview.

In addition to the above improvements, you'll notice a few other updates to the tool:
New side bar navigation




New flyer approval summary




Upon making status changes to pending flyers, you will be re-directed back to the 'Pending Approvals' page, instead of the 'My Flyers' page

Non-profit organizations are now required to upload their 501c3 document upon registration, eliminating the need to communicate back and forth about non-profit documentation
How are you liking the new Flyer Approval Center? Leave us some feedback and let us know!