Peachjar Congratulates the 2017 Peachjar Playmakers!
What is a Peachjar Playmaker? A company of ANY size that has a BIG impact on the K-12 students in its community, and is recognized by its local school district for doing so. The value of afterschool and enrichment programs is absolutely undeniable in developing the whole child, as learning does not stop in the classroom. Today's student also has an average of 4000 hours each year during which they are not in school but are awake- these important community programs help round out that time for students, encourage learning and development on so many fronts, and help students stay safe and productive.
Peachjar celebrates those programs that are having the biggest impact on today's K-12 students as observed and nominated by the school districts whom they support. In no particular order, the five 2017 Peachjar Playmakers who've won $500 in Peachjar marketing credits are:

Winner: Micah's Backpack Nominated By: Jackie Dobson- Montgomery County Public Schools; Christiansburg, Virginia
Since 2008, Micah's Backpack has been addressing issues with child hunger by partnering with local schools to provide direct assistance to students and families who qualify for the free lunch program. Each week during the school year, the identified students receive a backpack filled with enough food for the weekend. The backpacks include two dinners, two lunches and two breakfasts. Weekly, nearly 70 volunteers from academic, civic, and various groups work together to fill bags for nearly 300 children at 10 Blacksburg schools to receive a gift of healthy food for 6 meals and snacks. We hope that Micah's Backpack will continue their great work, and that it will expand into neighboring communities. Learn more about how you can donate to or help Micah's Backpack.

Winner: Allen Sports Association Nominated By: Margaret Goodman- Allen Independent School District; Allen, Texas
The Allen Sports Association is a volunteer-based non-profit youth sport organization that was founded in 1976 by a group of concerned Allen citizens. The sole purpose of the organization is to provide quality sports and recreation for the children who reside in the cities of Allen, Lucas and Fairview, Texas. They promote year-round sports programs and provide the organization and leadership necessary to carry on such programs to the best interest and advantage of all participants. Their programs are open to all players of all levels and experience, and are much needed, as for every 2 children in the US in an afterschool program, 1 is waiting to get in due to lack of funds or lack of opportunity.
They currently offer ten sports programs including baseball, basketball, cheerleading, football, lacrosse, inline hockey, soccer, softball, track, and volleyball. There are more than 15,000 participants currently enrolled every year and over 6,500 community volunteers who participate at many levels from coaching to serving on committees and sports boards. If you'd like to support this wonderful program with a donation, you can learn more here.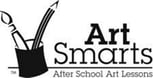 Winner: Art Smarts Nominated By: Charlotte Carney- La Mesa/Spring Valley School District; La Mesa, California
Art Smarts offers afterschool art lessons to students in 15 schools in Southern California. Children are encouraged to try new avenues of creativity by using several different drawing and painting techniques, mediums and subject matters. Art Smarts helps them to expand their horizons for their future success in life by demonstrating to them how many different kinds of artists make their living through various types of artwork.
Penny, the founder of Art Smarts, has personally raised scholarship funds for Avondale students and run her program classes below her cost to provide art education to students at this Title I school. Avondale's student population demographic is at a 90% free/reduced lunch recipient income level and so many schools like this are not able to offer programs such as Art Smarts to their students purely because of parents' ability to pay. Last school year, Mrs. Quirk brought her program to Avondale but had to run classes at a loss in order to provide art education. We couldn't be more impressed with her dedication to helping these students find their capabilities and passions in all things art. You can help Penny grow her program by
sending donations here
.

Winner: radKIDS Nominated By: Linda Lerch- Iredell-Statesville School District; Statesville, North Carolina
Since its inception in 2000, radKIDS, Inc. has been committed to providing education that enhances the ability of children and parents to utilize knowledge, skills, and power to protect themselves from violence and harm. 250,000 children have since been trained in the radKIDS personal Empowerment Safety education program- 96 children threatened with abduction used their skills and returned safely to their families, and hundreds more have spoken up and gotten the help they needed to stop the abuse. radKIDS strengthens family, encourages physical fitness, teaches realistic physical skills and core safety values to live by through its program. The radKIDS curriculum is a fun, activity-based program including lectures, safety drills, physical skills to resist or stop violence or harm, and dynamic simulation. They believe that every child deserves personal and life skills to live safer. radKIDS primary mission is to share the radKIDS developmental curriculum in schools and educational facilities. By certifying educators to share radKIDS with children, they can and do enhance the culture and climate in schools. Reducing bullying and absenteeism while increasing the focus and time in the learning environment, and thereby increasing the evaluated outcome of both the students and the school. Learn more about how you can help support or donate to radKIDS here.

Winner: Kosciusko County Community Foundation Nominated By: Brad Hagg- Warsaw Community Schools; Warsaw, Indiana
The Kosciusko County Community Foundation (KEYS) offers grants to nonprofits for charitable projects and scholarships to individual students to obtain higher education. Since 1995, KEYS has been working in the Warsaw community to provide students with leadership, team-building, grant-making, and community service skills. Each year, one eighth grade student is selected from each of the county school districts. These students then serve in KEYS throughout graduation from high school, a total of five years. These students come together and evaluate grant applications from teachers in order to distribute $20,000 of foundation funds each year. They also give back to the community through programs such as Read Across Kosciusko County where they visit 2nd grade classrooms to read to students and distribute books. Finally, students strive to increase their community service and document the hours they have spent enriching the lives of others in our community. This program has truly made a difference for the students and community of Warsaw. Learn more about how you can help support or donate to KEYS here.
Peachjar Thanks The 2017 Peachjar Playmakers
For Everything They Do For Their Communities!