Each year when Valentine's Day arrives, many of us see it as an opportunity to show appreciation for the things that we love. This Valentine's Day, we want to take a moment to focus on an important topic- cultivating a love of learning.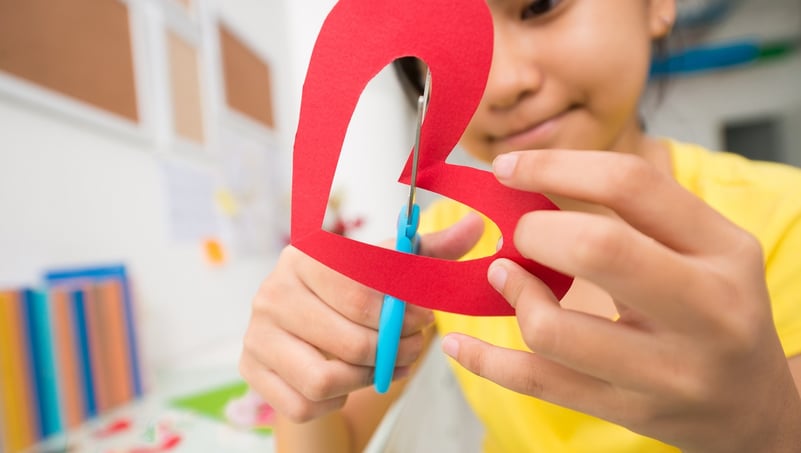 At Peachjar, we believe that afterschool programs help ignite a passion for education, which is essential to the development of children and young adults. Research shows that afterschool programs help instill critical values such as teamwork and confidence, and also help to improve academic performance, attendance, and overall behavior. In addition, these programs provide students with a safe place to learn and socialize when school is not in session- which helps support households with working parents and also reduces the chances of student involvement in drugs, crime, and violence.
According to Afterschool Alliance, students' engagement in school decreases from 76% in elementary school to 44% in high school. Afterschool programs like the ones at Wisconsin 21st Century Community Learning Centers (21st CCLC) help increase students' interest in learning- 60% of students saw improvements in their motivation to learn, more than two-thirds improved their class participation, and 48% of students volunteered more for extra credit or added responsibility.
Beyond that, cultivating a love of learning through afterschool program participation helps students build the confidence they need to charge forward with their education. An evaluation of Beacon Community Centers in New York, which provide afterschool programs and social services to high-need neighborhoods, found that 98% of students wanted to graduate from high school and 83% said they wanted to graduate from college. In a separate study, 91% of California's EduCare's program participants graduated from high school, compared to just 61% of non-participants.
When students begin to understand the value of knowledge and lifelong learning, they carry that with them throughout their professional careers and personal life. This enthusiasm for education supports the ongoing development of life skills and increases the likelihood of continued success and happiness later on in life.
To learn more about the positive impact of afterschool programs, click here.
---
Without the incredible contributions of program providers and their volunteers, students would not have access to the opportunities that they need to be successful in their future lives and careers. To the millions of employees and volunteers that make a huge difference everyday in the lives of students, thank you for all that you do.
We dedicate this Valentine's Day to you!