This week, we are going to shine the spotlight on one of our partners, Micah's Backpack, an incredible organization that provides mobile food assistance to students of low-income households in the Blacksburg, VA area. As many of us already know, nutrition can have a significant impact on a child's academic performance and overall health. A child that goes hungry cannot focus due to the lack of proper nutrients that are essential to cognitive and physical function.
According to Feeding America's "Map the Meal Gap 2016" report, 13.1 million children live in food-insecure households, where their family lacks the funds needed to provide sufficient nutrition. Micah's Backpack helps solve this problem in their community through their generous donations and countless volunteer hours spent preparing meals. Their tremendous impact on the community is exactly why they're one of this year's Peachjar Playmaker Award recipients!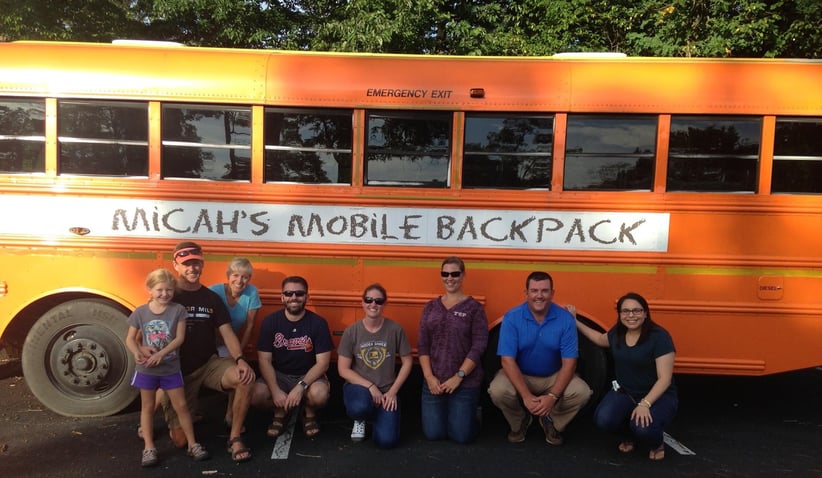 The Story Behind Micah's Backpack
Micah's Backpack was founded in September 2007, when several members of St. Michael's Lutheran Church met to discuss a new opportunity to help families in need. It was then decided that they would launch a backpack feeding program, starting with five backpack donations per week for low-resource students at a local school. Within several years, the program grew from six church members and five backpacks to over four hundred volunteers, two hundred partner groups, and almost three hundred backpacks distributed each week at nine schools in Montgomery County, Virginia.
When Micah's Backpack was first launched in 2007, 16.5% of students in Blackburg public schools qualified for free or reduced-price meals. This need grew to to 24% in less than five years. Additionally, because families must turn in forms to the school in order to receive free or reduced-price meals, these numbers may underreport the actual population of low-resource families in the community. Thanks to the overwhelming generosity of donations from individuals and partners in the community, Micah Backpack never has to exclude a child from the program!
Micah's Backpack currently distributes meals and snacks to over 300 children every week. Each bag that is delivered includes two breakfasts, two lunches, three snacks, and two dinners, plus two juice boxes and two milk boxes. These meals are also evaluated by Virginia Tech students in the Human Food, Nutrition, and Exercise program, to ensure that the food options given to students are as healthy as possible. In addition to serving seven public schools in the area, Micah's Backpack also delivers backpacks to two low-resource preschools.
Since Micah's Backpack was launched, other spin-off programs have been created to meet the needs of other individuals in the community, including Micah's Caring Initiative, Micah's Mobile Backpack, Micah's Garden, Micah's Soup for Seniors, and Micah's Closet. For more information about these programs, click here.
Here's what one of their parents had to say:
"Thank you for including our daughter as a participant in Micah's Backpack. We were motivated to sign her up about two years ago because her pediatrician was concerned about her lack of growth over the past year. He was afraid that this might affect her brain development—unless she gained weight. Micah's Backpack helped increase the variety in our daughter's diet and gives her the extra treats she needs."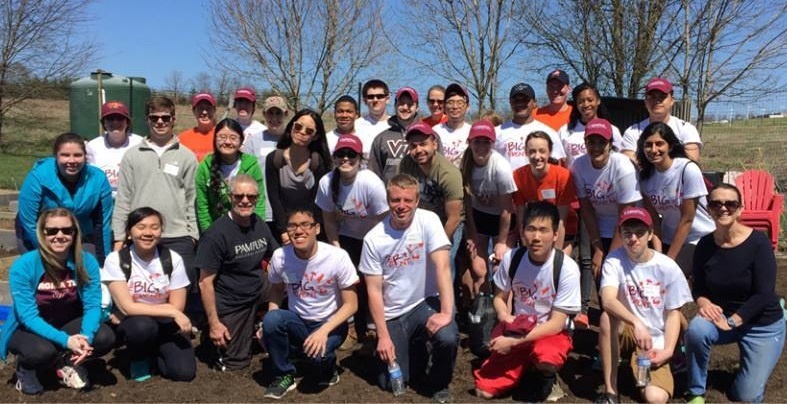 There's no denying that Micah's Backpack is an incredible resource for students in Virginia. Our team was so impressed by the impact that this program has made in children's lives and wanted to hear directly from one of their staff members- so we interviewed Susan Verbrugge, Director of Micah's Backpack. Here's what she had to say:
Q: What is the primary goal of Micah's Backpack?
Our goal is to provide food on the weekends for children within our community who would otherwise not have enough to eat. Because many of the students receive breakfast and lunch at school, they are left without meals on the weekends. Our goal is to continue to grow to meet the needs of each child that needs food assistance.

Q: How has Micah's Backpack impacted the local community?
Children that wouldn't ordinarily have enough to eat on the weekends are provided with six meals to help them grow in body and mind. Although it is hard to quantify, we are assured from teachers and administration at the schools that these bags of food help children to remain focused and learn during the school day.
Q: How has your use of Peachjar impacted the program?
Peachjar has helped us advertise an elementary school-wide food drive which brought in a huge amount of food which we then packed into bags and sent home with students.
Q: How can a child get started with your program? Are there any ways for others in the community to get involved?
Children who are in need of the program can talk to the school counselor or nurse. They can get them signed up for the program. We try to keep the program as anonymous as possible since many older children don't want others to know that they receive assistance in this way. Many times teachers, counselors, and nurses refer the children to the program because they know certain children are hungry and need the extra food.
---
Thank you Micah's Backpack for all that you do! Learn more about how you can help support or donate here.
Be sure to subscribe to our blog to read our next Customer Spotlight!