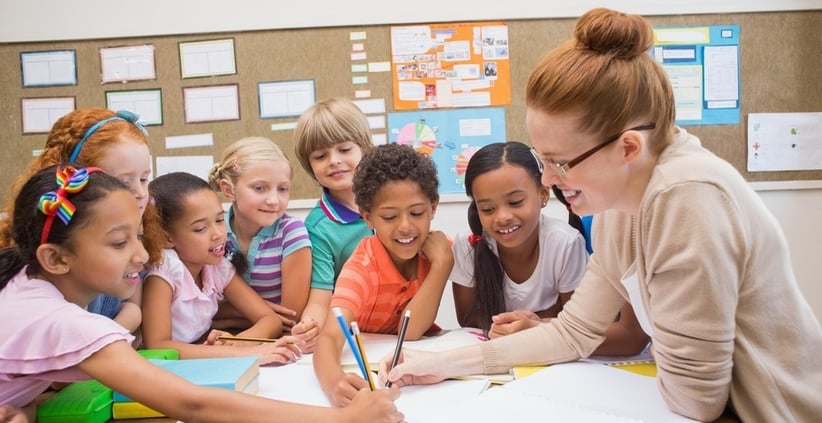 Want to make 2018 the best year yet for your afterschool program? Here are a few simple tips to help your organization start the new year off on the right foot!
1. Form a Positive Habit - Whether it's reading inspirational quotes first thing in the morning or watching online webinars to develop your professional skills, find a fun way to inspire yourself each day. This will keep your creative juices flowing and ensures that you're ready to take on the day! Get some exercise before work to clear your head, or start your morning with a healthy smoothie for a boost of energy.
2. Make It Fun - When you create a positive space for students and their families, they're more likely to have an enjoyable experience with your program and come back again in the future! If your environment is already fun, make it more fun! Find new ways to engage your students and encourage them to use their imagination. You can also spread your good energy among staff members to promote fun and positivity, all throughout your organization!
3. Plan Ahead - You may have heard the saying "If you're on time, you're late." This is true in many cases, especially when it comes to business initiatives. Early planning allows you enough time to come up with creative campaign or program ideas and bring them to fruition with time to spare. Plus, when you're less stressed, you'll produce better results with greater attention to detail. Create an editorial calendar to stay organized and curate content months before your campaign launch date to allow for improvements leading up to the kick-off.
4. Keep Families Informed - The countless hours of hard work and preparation around a campaign will all be for nothing if you don't tell families about it! Here are some ways to communicate with them about your program:
Send an email to parents about upcoming dates and promotions

Share program or event details on social media

Ditch the paper and send a digital flyer to parents

List your program on a local events site

Ask friends and family to help spread the word
5. Make Website Improvements - The start of the new year is the perfect time to review your website, identify opportunities for improvement, and make adjustments as needed. Doing so will provide the best user experience for your visitors and will improve your conversion rate. Declutter your website by removing unnecessary information, replace broken links, and refresh your website with new content. If you are not offering online registration, make the switch to make it easier for parents to sign up.
6. Keep an Open Mind - Change can be scary, but it's often necessary. Start 2018 with a fresh perspective and say yes to new ideas! Stay on top of new marketing trends and implement tools and solutions that align with your audience's needs, even if it means learning something new. Sometimes, we have to step out of our comfort zone to grow!
7. Listen to Feedback - If students or their parents are voicing their concerns or making suggestions, collect their feedback and implement changes as needed for continuous improvement. Read the reviews on Google, Yelp, or Facebook to see what others are saying about your program and ask customers what you can do to make their experience more enjoyable. No matter how awesome your program is, there's always room for improvement!
8. Be Thankful - All of your organization's amazing achievements would not be possible without your students and their families. Show your gratitude by sending a thank you email, or offer a customer appreciation special to thank them for their continued business.
We hope these tips will help your organization achieve great success this year. What changes are you going to make in 2018? We'd love to know!