Teen Tech Week is a time when libraries across the country celebrate the invaluable digital resources and services that are available to students. Studies have shown that technology use makes a positive impact on the learning experience for students.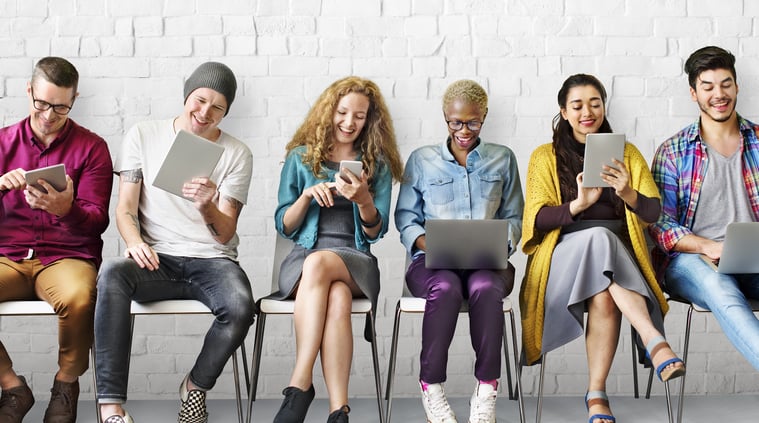 74% of Pre-K to 12th grade teachers said that technology has helped them reinforce and expand content and has also motivated students to learn.

73% of these teachers also reported that technology enables them to respond to a variety of learning styles and allows them to demonstrate things that could not demonstrated otherwise.
This week (March 5-11), thousands of libaries nationwide are celebrating Teen Tech Week by sharing helpful resources with their community. These resources can include anything from hosting learning labs to simply providing tips on the use of digital tools.
However, just because your organization isn't a library, that doesn't mean that you can't celebrate too- and what better way to do so than to spread the word about your amazing technology programs?
If you need some inspiration, here are a few ideas to help you get started:
Share your expertise on digital learning - Being a part of the conversation is a great way to broaden your reach in the K-12 community. Write a blog post about the benefits of digital learning or share tips on social media regarding the use of technology. This will position your organization as a trusted program provider and resource.
Host a free community event - Free events are a great way to introduce your organization to families and allows them to get a peek inside your programs, without any obligation to sign up. For households that aren't ready to sign up on the spot, ask if they would like you to add them to your email newsletter. That way, you can continue providing them with information about the benefits of your technology programs, until they are ready to move forward.
Use a trusted marketing channel - In today's digital space, there is a constant stream of information that is being served to online users. This makes it important to deliver your program information using a channel that parents know and trust, such as Peachjar, a district-approved source for afterschool opportunities and resources.
Offer free classes or a trial period - Much like running a free community event, complimentary classes or a free trial period gives families the confidence to try out your program without being locked into a commitment. Plus, this approach allows families to fully immerse themselves in your program experience. This is the perfect opportunity for your program to really shine and stand out among the others.
Together, we can all help spread the word about the importance of technology use in education.
Happy Teen Tech Week, everyone!
Be sure to subscribe to our blog using the 'Subscribe to Email Updates' form to the right!