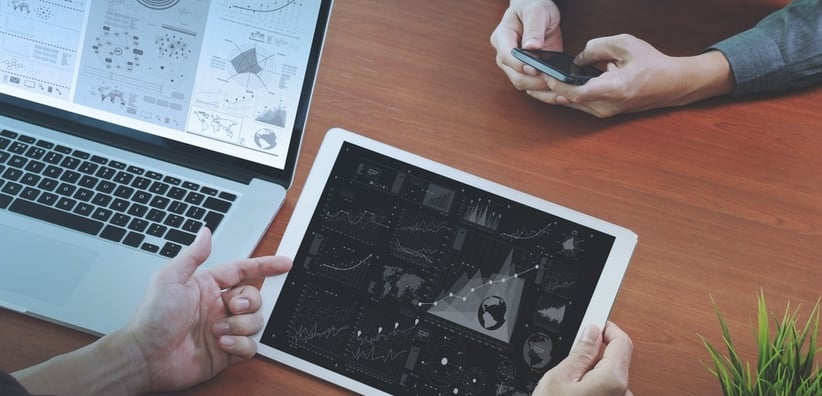 As technology and customer expectations and preferences change, digital marketing techniques continue to evolve as well. Here are some of the top emerging digital marketing trends of 2018 and some helpful tips on how to incorporate these into your own marketing plan for the upcoming year!
Tap into micro-moments:
According to Sridhar Ramaswamy with Google, "micro-moments occur when people reflexively turn to a device to act on a need to learn something, do something, discover something, watch something, or buy something." During micro-moments, customers' perceptions and preferences about a brand are formed quickly. Customers expect brands to satisfy what they are looking for efficiently and effortlessly.
Tip: To master these micro-moments, be sure your website or app offers one-touch options! This means that parents should be able to find resources and answers to their questions on your site with one tap on their smartphone or one click of their mouse. Adding easy-to-find online registration is a great way to capitalize on these micro-moments!
Maximize the use of visual content:
Brands can benefit from incorporating video content into their digital marketing across various social media platforms such as Instagram, Facebook, and Twitter. Customers have a more immersive experience with a brand through video content. As features on platforms like Instagram and Snapchat continue to evolve and improve, there are increased expectations for high-quality video content in digital marketing.
Tip: You can boost registration by including testimonial videos and live video of your programs and events. Compelling visual content will generate more shares and 'likes' of your posts compared to text-only postings. Incorporating high-quality videos and photos in your digital marketing is a great way to clearly communicate your brand's message and mission to customers. Digital flyers and infographics are also excellent tools to maximize the benefits of visual content in your digital marketing.
Use powerful personalization:
By understanding your customers as individuals, you can form experiences with your brand and advertising strategies tailored to their preferences and expectations. Big data companies allow for mass amounts of data to be collected about customers' past purchases, downloads, and social networking. Brands can use this data to determine the best way to serve each customer.
Tip: Offer various forms of communication based on parents' preferences, such as text messaging and emails. Consider including parents' names in the emails you send out, utilizing automation to tailor communication with customers based on their past purchases and their interests to make interactions feel like a one-on-one experience.
Create a network of positive influencers:
"Influencers" refer to social media figures with a large following and consistent, frequent engagement from followers. There are many niches of influencers which focus their social media pages or blog on a specific topic or expertise. Teaming up with popular influencers is a highly effective way to boost sales and reach a larger audience.
Tip: Consider networking with bloggers or social media influencers to spread the word about your programs and events. For example, have a social media influencer or blogger share their experience with your brand and include a discount code with their post. Working with influencers, especially ones that reach high numbers of parents, is a great way to drive sales and reach more potential customers.
Incorporate native advertising:
Native ads are those which blend seamlessly with the natural user experience of a webpage and its content. Incorporating this type of advertising, rather than intrusive pop-up ads, can be extremely effective at providing customers with useful information in a comfortable manner.
Tip: As Instagram usage across age groups continues to grow, utilizing native ads on this platform can be very effective. Native ads that promote your brand or program on Instagram come up as another photo or video in a user's feed that blends with other postings around it, making the advertising feel more organic and comfortable for users.
Peachjar is also an effective and powerful digital marketing tool; our call-to-action buttons are a great way to tailor your digital marketing for micro-moments. These buttons are included underneath your visually engaging digital flyer and can offer parents immediate access to program registration pages, a way to contact the organization with one touch, and more! To get started posting digital flyers to reach more parents and increase your program's success, click here.