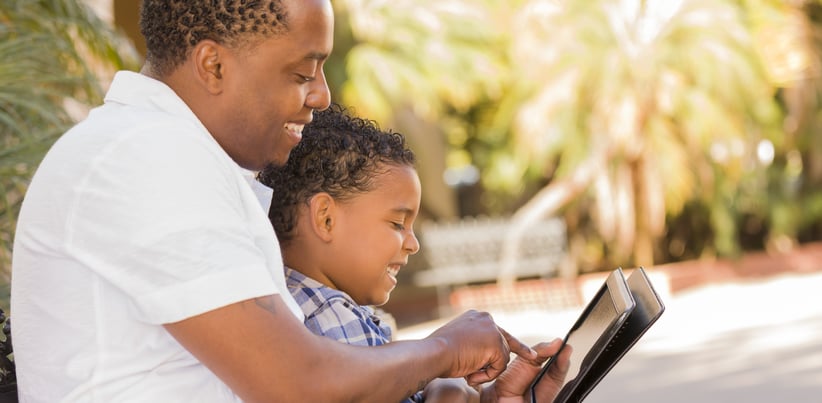 For years, K-12 families have missed out on educational opportunities for their children throughout the summer months. Because students weren't present on campus, they were unable to bring home important notices and reminders regarding programs and activities that keep them learning and engaged while school is out of session.
Thousands of schools throughout the U.S. and Canada have since moved away from paper communication and are now sending home information to families using digital flyers, which allows parents to receive information about available programs and services, during the summer and all year long. Now, K-12 program providers can also get a head start on promoting their fall programs rather than waiting until the back to school season, when all the madness begins!
If you're looking to reach parents with digital flyers this summer, here are some tips to help you achieve success:
Review the school district's flyer approval guidelines - Ensuring that your digital flyer complies with the district's material distribution policy can make a significant impact on your campaign reach. Why? Well, because the school or district office is responsible for reviewing and approving flyer requests, so you want to make sure nothing stands in the way of a quick flyer approval decision. Each school district's flyer guidelines can be found on their website and can also be accessed through the District Flyer Guidelines link in your Peachjar account.
Take the time to design a beautiful digital flyer - Design can make a tremendous difference in your flyer campaign results. A colorful, well-designed digital flyer will attract more parents than a dull, text-heavy flyer that isn't optimized for a seamless digital experience. To learn how to captivate parents with effective digital flyer design, read our recent blog post.
Add a call to action button to increase conversions - Now that you have an optimized digital flyer, you'll want to point parents somewhere so that they can take action on your program or service. With Peachjar, you can add a 'Sign Up Now' or 'Learn More' button to your digital flyer to help move parents down the conversion funnel. During the flyer submission process, just add the URL link you wish to send parents to and the button will automatically get added once your flyer is distributed.
Make sure that the page you are redirecting parents to:
Allows them to easily find more information about your programs or services
Has concise messaging that they can quickly skim through
Explains why they should sign up - include a short list of benefits, customer testimonials, or a short video
Provides a clear call to action (i.e. Register Now)
Start increasing parent engagement today with Peachjar's leading digital flyer platform! To learn more about how Peachjar works, watch this short animated video.
Ready to start reaching parents with digital flyers?