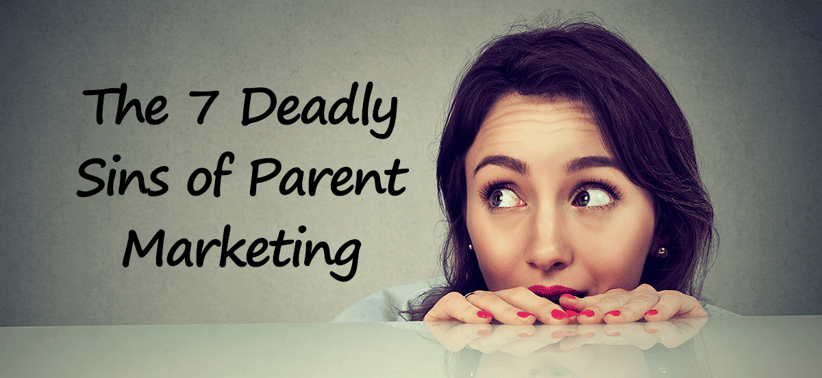 Every organization that serves students and their families is threatened by what we call the 7 Deadly Sins of Parent Marketing - small but dangerous mistakes that may be detrimental to the success of your marketing efforts. Continue reading to learn more about these deadly sins and how you can avoid them.
These 7 Deadly Sins of Parent Marketing may be the difference between a successful campaign and terrifying results.
Using low quality images - Pixelated images look unprofessional. Invest the time in finding high quality photos. There are many free online stock photo resources!
Excluding important information - Don't make the mistake of leaving out pertinent information that parents need to determine whether or not your program is right for their child. Include complete pricing details and a clear, easy way for parents to contact you.
Sending an uncompelling message

- What sets you apart from the competition and why should parents care about your services? How will it help their child? Explain the impact your program is making in children's lives.
Not double-checking your work - Errors can leave a lasting negative impression. Run a spell-check and scan for mistakes before publishing or sending any content.
Not having a clear call to action - If parents don't know what you're asking them to do, they most likely won't do it. Include a call-to-action button that stands out on your website or email.
Not offering online registration - It's a hassle to fill out a form by hand or register by phone. Offer online registration for a seamless user experience.
Linking to a poorly designed website or landing page - How frustrating is it when you can't find what you're looking for? Send parents to a page that's simple, clean, and easy to navigate.
Carefully consider this information when curating marketing content and be sure to distribute your next flyer to parents through Peachjar to get engagement results that are scary-good