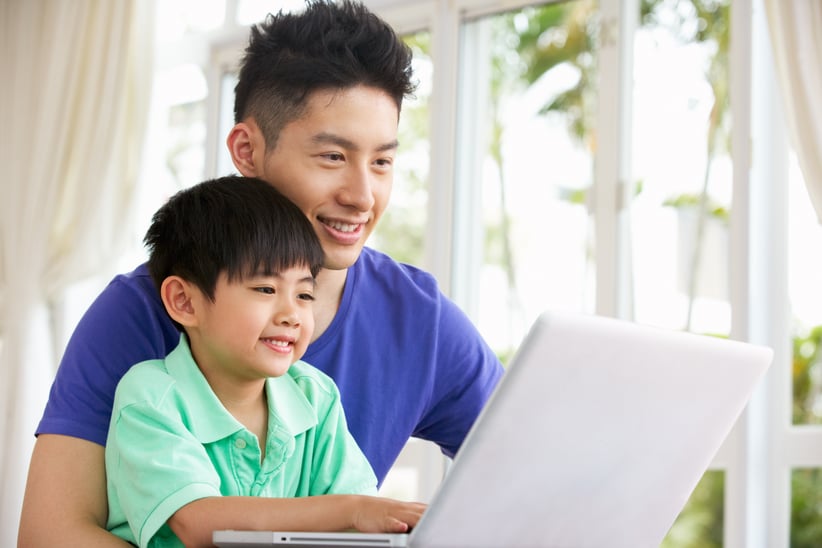 Today's parents are diverse and usually very busy so marketing strategies have to appeal broadly but also remain focused to be most effective. Here are some ways to plan your marketing efforts with these modern parents in mind:
Be considerate of different types of families: Many parents nowadays are straying from traditional gender roles. Marketing strategies geared toward moms misses an opportunity to reach dads, since they are more active in parenting than ever. While the roles of parents are changing, family structure is as well. According to AdAge, 61% of births are to unmarried women and 4 out of 10 millennial moms are single parents. Keep these statistics in mind when building a marketing plan to be sure you are inclusive of different family types.
Use social media as a communication tool: Social media is great way to communicate with parents and aid in your marketing efforts. Millennial parents, in particular, respond very well to companies that have successful, active social media accounts. A study conducted by the Pew Research Center showed that 75% of parents use social media and turn to it for for parenting resources and information. Facebook, Instagram, and Twitter can be a great place to interact with customers and stylize your messages in a current, updated format.
Promote family-friendly values and practices: Parents gravitate to companies with messages which feel personal and understanding of the parents' needs. By ensuring that your message has a friendly, relatable tone, this can go a long way with building trust and credibility for your brand. Check out this recent Babies R Us campaign to gain some inspiration about how to relate to your parent audience.
Have a clear mission statement or purpose: Parents support clear mission statements, especially about things which improve their cities and neighborhoods. Community outreach, charity efforts, and volunteering are a great place to build brand awareness and align your company or brand with this important market.
Keep efficiency in mind: Parents are busy juggling many tasks throughout their day as it is; be sure to make the experience they'll have with your organization an efficient and enjoyable one. Implement online registration, make pricing information readily available on your website, and ensure that contact information and ways to interact with your organization are easy-to-find. Find out how Peachjar can help your organization reach today's modern parents with ease and efficiency.
Though marketing to parents can be a difficult task, simply considering the values and needs of today's parents can go a long way for boosting your organization's reach and success. What ways will your organization be reaching parents this year?