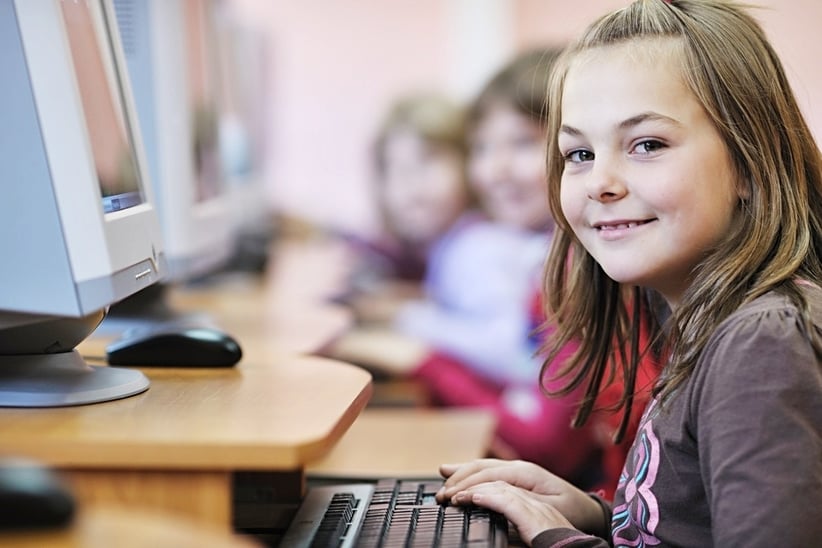 Since this week is Computer Science Education Week, now is a great time to highlight the importance of children developing coding literacy. As the digital world evolves, there is a strong, growing demand for coding skills in the workforce. Learning to code at a young age is an invaluable skill that will prepare kids for future success in their education and professional life. Despite the demand for coding skills and the clear benefits of teaching it to children, there is a serious shortage of coding and computer science skills taught in the classroom. To ensure that children become versed in this world of programming, after-school coding programs are vital.
According to a Gallup research study commissioned by Google, only 40% of U.S schools offer computer science classes with coding, while 91% of parents wanted their students to learn computer science and 90% wanted their child's school to teach it. With such a high demand for these kinds of programs, and to emphasize the importance of Computer Science Education Week, we put together some key ways computer science skills benefit children and highlight why it is so pertinent that they learn to code:
Builds the skill of computational thinking

: Computational thinking requires a structured thought pattern that is supported by logic. The type of critical thinking that accompanies coding and computer science requires that large problems be broken down into smaller, more manageable steps. This skill, in addition to being valuable in children's future professional lives, will be applicable to other aspects of their lives as well, such as problem-solving in their social interactions. Learning how to break down seemingly unmanageable tasks into smaller steps is a beneficial tool for children to master.
Encourages and cultivates creativity

: Coding can be very similar to creating art because it is a skill that produces endless solutions with a freedom to choose different pathways of thought and actions. Children learning code have the opportunity to navigate through tasks and problems, which encourages them to apply new thought processes and techniques. Because programming empowers children to produce rich digital content, they often feel a sense of accomplishment and creative expression during this process.
Prepares for future professions:

Most jobs already require that applicants have basic computer skills, but possessing a skill like coding is an attractive ability that could set those candidates apart from other applicants. In fact,

graduates who have computer science degrees earn the second highest starting salaries

. Those who have professions in coding or computer science will also have many opportunities to grow in their professional careers as technology continues to evolve.
Our future will rely on those who are versed in computer science and coding to improve our society. It is primarily through after-school coding programs that children have the opportunity to learn these valuable skills. This Computer Science Education Week, join us in the worldwide effort to raise awareness around the benefits of coding and computer science education. If you agree that every child should have the opportunity to learn computer science, click here to do your part. An investment in these types of programs is an investment in children's futures!