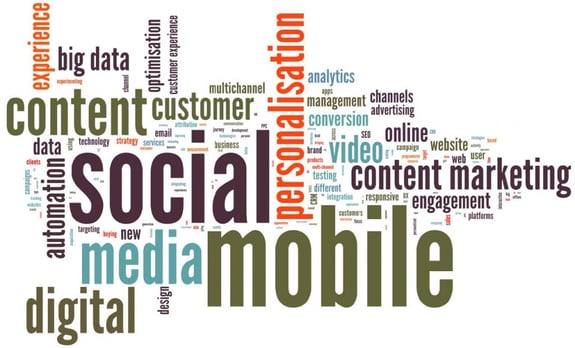 If you happened to miss our January webinar on the top digital marketing trends to watch in 2017, don't fret! We've outlined 2017's hottest trends in this blog post, so that you can read about the latest innovations in digital marketing and begin incorporating them into your own marketing strategy!
Trend #1 - Mobile
Did you know that nearly 60% of searches now come from mobile? This means that a significant amount of traffic to your website is most likely coming from a mobile device. As Google releases its mobile-first search index in 2017, websites will be penalized in search rankings for not being mobile-friendly. As a program provider, it's more important than ever to ensure that your website provides a seamless mobile experience for your audience.
Additionally, 55% of emails are now opened on mobile, so using a responsive design in your email campaigns and ensuring that they display on mobile as intended, will continue to be important in 2017.
Mobile Tips: Create a responsive website, update your Google My Business and Yelp pages, and use a responsive email design with short, concise body copy and clear calls to action.
Trend #2 - Video
Facebook Live and other livestreaming platforms continue to gain popularity, as more and more businesses and public figures use these tools to engage with their audiences. Viewers now show a strong preference for live video over static content, with 81% of internet and mobile audiences watching more live video in 2016 than in 2015. Video in an email can also generate up to 300% higher click-through rates and mentions of video in a subject line can increase open rates by 19%.
Facebook and YouTube have both taken this trend to another level by offering 360-degree content to fully immerse their audience in the experience. Drag your cursor on this video to view an example of a 360 video on YouTube.
Video Tips: Stream live videos to explain your programs or services, broadcast events, and share customer testimonials. If you are linking to a video, host it on your website instead of YouTube, to drive traffic to your site. Also, consider using an animated GIF versus a static image in your emails.
Trend #3 - Personalization
Today, 70% of consumers expect a personalized experience when shopping for products and services. This is where customer data comes in. Companies are now leveraging information about their audience to deliver more customized messaging, which has shown to increase sales by 20%.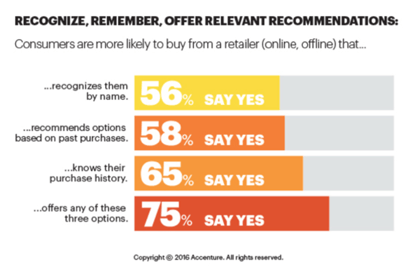 Personalization Tips: Segment your email campaigns and deliver personalized content based on previous registration or purchase history and location, include the parent/child name in your message, and automate email campaigns based on your audience's actions.
Trend #4 - Data
Big data continues to be a hot topic for marketers, as they struggle to find ways to use data effectively. This year, the Internet of Things will drive new opportunities, allowing businesses to connect with their target market through devices embedded into everyday objects, enabling a smarter and more intuitive way for us to live their lives. For example, the UNICEF Kid Power Band allows kids to count their steps, tell time, and use their fitness activity to help malnourished kids around the world through food packet donations.
Data Tips: Choose key performance indicators (KPIs) to measure and review over time, collect as much parent and participant data as possible, and leverage customer data to make more informed business decisions. Consider asking parents to fill out a survey when registering for your program to gather more information about their needs.
Trend #5 - Artificial Intelligence (AI)
Another emerging digital trend in 2017 is artificial intelligence, which opens up many doors for businesses to provide a speedy and automated experience to their customers. For example, chatbots are being used to offer 24/7 immediate customer service, which 44% of consumers say they prefer over email. Companies like CNN are also using automated texts to deliver personalized content to their customers.
In addition, consumers are being accustomed to conversational interfaces, making voice search a huge trend to follow. Currently, 20% of mobile searches are made through voice search and is expected to grow to 50% by 2020.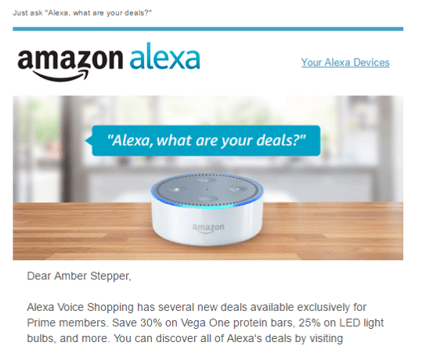 AI Tips: Include question/answer content on your website to get a higher search engine ranking when parents or students use voice search, to ask questions about programs or services they are interested in.
Trend #6 - Content & Influencers
Did you know that active content marketing yields up to 8x more traffic and that conversion rates are nearly 6x higher for companies that incorporate content marketing into their digital strategy, than those who do not? Today, online content is becoming much more targeted and brands are increasing their spending on this component of their marketing strategy. With 60% of marketers creating at least one piece of content each day, businesses are quickly catching on to this incredible sales opportunity.
Companies are also leveraging influencer marketing to drive more business. 71% of consumers are more likely to make a purchase based on a social media reference, so it's important to maintain strong relationships with influential figures in the social media space.
Tips: Launch a blog, offer webinars, deliver video content, and create a content calendar to help plan and track your efforts. Consider using infographics to increase engagement. Additionally, identify key influencers that parents trust and engage with them on social media to leverage their audience.
We hope that your organization will leverage these digital marketing trends to increase your program success in 2017! To receive more information and resources about digital marketing, subscribe to Peachjar's blog!