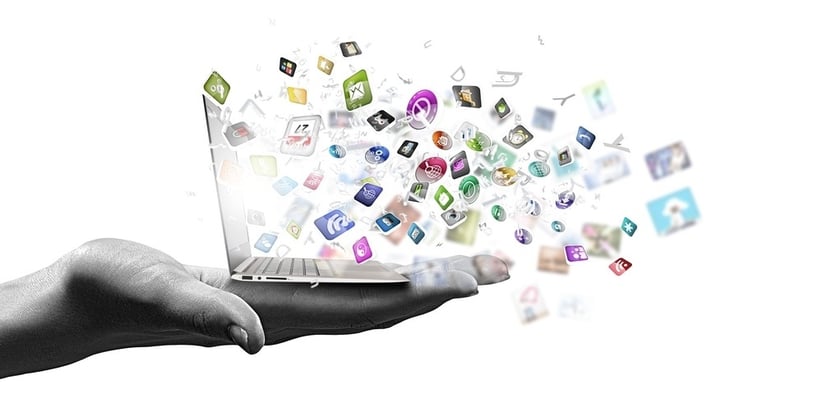 As an afterschool program provider, our top priority at Zenith Prep Academy has always centered around parent engagement. We knew that we needed to focus our efforts on creating compelling content to attract more parents. However, the challenge was finding a cost-efficient way to deliver that quality content to the right audience.
In the past, we tried traditional marketing methods such as print advertisements and flyers – but ran into a few challenges:
Printing: Online printing can be cheap, but you don't know if the quality is up to par until it arrives at your door. Local printing is a good option, but you have to spend time visiting each office in-person to check who has the best price, printer quality, the right kind of paper, etc.
Distribution: You usually have to find volunteers or hire staff, spend hours driving to different locations and pay for the time involved in distributing those flyers.
Audience: There's no guarantee that you'll reach the right audience. Even if you're leaving physical flyers in school neighborhoods or with other organizations, you can't be sure that your flyers will make it home, and more importantly, reach parents with students in the right age group.
Data and Analytics: Since you can't track analytics with print advertising and paper flyers, there's no way to see how the campaign is performing real-time.
Digital marketing, namely Facebook ads, offers tracking and analytics- but the existing variables for audience targeting are so limited, that it's extremely difficult to reach parents with students in a specific age group. Here's the catch:
If you make your Facebook targeting too broad, you decrease the chances your content is seen by the right users
However, if you make your targeting too specific, the right users may see your content, but you end up with a higher CPC or cost per click
Be it traditional or digital marketing channels, both run into the same issue – it's important to not only get in front of parents, but more specifically, parents with students that match the age range for our programs. We knew that once we found a channel that connected us to parents of students in the right age group, instead of spending time and energy worrying about who we were marketing to, we could focus on our biggest priority and best use of time – developing engaging, meaningful content to make each campaign more effective.
That's why partnering with Peachjar has been so helpful – once we design a digital flyer, within minutes, we can launch a marketing campaign and be 100% certain that not only will our message be delivered to a large audience of parents, but it will also reach the right parent audience. In fact, with the same budget, we were able to reach 44.3% more parents in our target audience than with Facebook Ads. And for that reason, Peachjar has proven to be an extremely cost-efficient way to reach our exact parent audience.
Read more about how Zenith Prep Academy reached more parents and gained more ad clicks with Peachjar than through Facebook Ads.
---