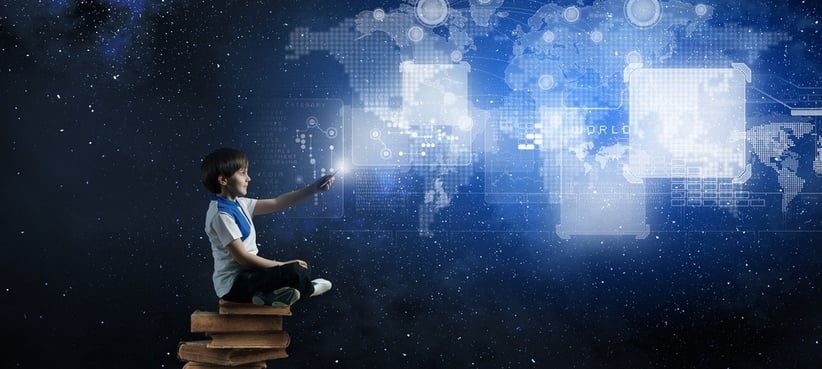 Ever wonder what makes certain brands so successful? The key is captivating storytelling.
Successful companies take their core principles and use them to develop a compelling story that allows them to connect with their target audience on a deeper level. As consumer expectations continue to shift more towards a socially responsible attitude, it doesn't cut it anymore to be just a profit-driven company. Brands must have a social impact; they must show the world that their business exists for a purpose bigger than itself. In other words, how are they making the world a better place and what does the future look without their contributions?
You may be wondering where to begin, since there can be a lot that goes into a re-branding initiative, which not every company has the time or resources to execute. However, with a few actionable ideas and some mindfulness, you'll be on your way to becoming a storytelling pro in no time.
Here are the four key elements of powerful brand storytelling and tips on how to implement them:
Tell a Heartfelt Story:

Parents and relatives have a deep connection with the child in their life and knowing that a brand truly cares about meaningful outcomes can take their interest in the company to the next level. The Boys and Girls Club of Huntington Valley does an incredible job at telling their story. Here's a great video

example. Find the emotional piece of your story and use it to help others understand the impact you're making in the world. Share this in videos, marketing emails, blog posts, press releases, on your website, and on social media.
Be Consistent:

Consistency is key when driving a message that you want your audience to embrace. Communicating different messages will either create confusion or dilute the strength of the primary message. Instead, stick to one key concept that you want to represent your brand and use repetition to keep it top of mind. Eventually, your audience will be begin to create a subconscious (and hopefully positive) association with your brand! Find new and creative ways to convey your message to prevent it from getting stale and make sure you're using consistent imagery.
Be Personable:

People connect

with brands that have a soul, a purpose,

and

a personality. In a

Mark Kelley of Taggs case study

, researchers concluded that when a brand mascot is used in a company's Facebook posts, it makes the brand more personable, creating a stronger relationship between consumers and the brand. One of the participants, Charmin, the toilet paper company, saw a 585% increase in their Facebook shares when using the Charmin Bear mascots in their posts. These furry and friendly characters made the brand more likeable.

Find ways to make your brand more likeable by being playful, showing that you truly care about a cause, or giving them an inside look at your company culture!
Make It Your Own:

Chances are, you're not the only organization doing what you're doing. Hearing the same marketing message from multiple companies can get old. Uncover an approach that is unique to your program or service and capitalize on this key differentiator to make yourself stand out from the competition. A child should not have the same experience at your program as they would at another- make sure your audience knows that. Have fun with it and let your true colors shine!
We want to hear your brand's story! Share it with us for a chance to be featured on our website, social media channels, and email newsletter.
Don't forget that you can use Peachjar's powerful digital flyer platform to share your unique story with families. Learn more.