The wait is over! We're excited to announce that Grade & Limitless Distributions has officially launched! Now, you can reach families more easily than before and ensure they're sent information most applicable to their student's grade. This feature launch is based on feedback from districts like yours, and we are grateful to have the opportunity to make communicating with your communities more efficient. We continue to work on improvements to better serve schools, districts, parents and guardians, and communities across the nation. So…what does this mean for your district? Great question! Read on to learn more.
Parent List Syncing
To use grade distribution, your district's parent/guardian list synced to Peachjar must include grades. In other words, to activate the grade distribution capability, your parent list will need to be properly mapped. To make that process easy for you, we now provide a mapping system to reduce CSV file preparation for syncing your parent list and to enable grade distribution. The portal does a fantastic job at providing guidance through the CSV process, making it even easier to manage!
District Admins can check the status, ensure proper mapping, and add grades if needed within the parent settings of your portal. If you need to update parent settings to include grades, the portal provides guidance and additional instructions. As always, should you need additional assistance, our support team is happy to help.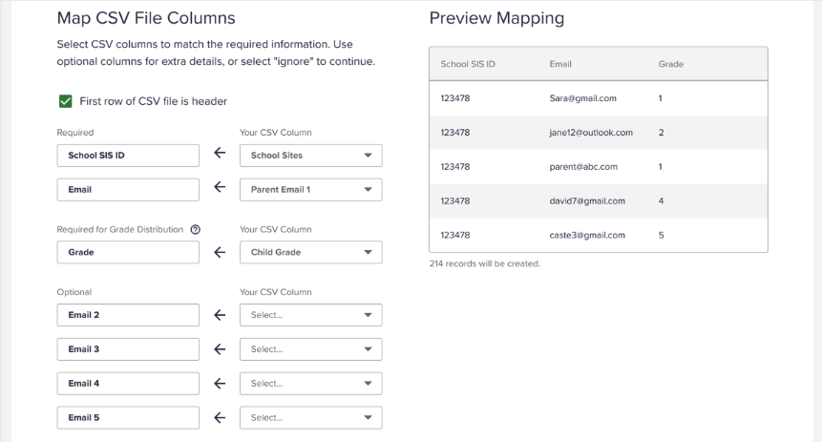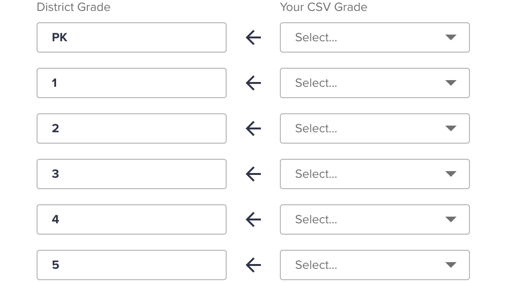 Once mapping has been completed, there will be a toggle in the distribution settings of your internal portal to reflect grade distribution, as displayed below.

Grade Distribution
Once your district is providing grades in your synced parent list, your uploaders will be able to distribute flyers to specific grades—allowing you to more effectively distribute information. This allows staff and volunteer uploaders to distribute to parents of children in specific grades to provide more relevant flyers to their child(ren). The flyer board and emails will be prioritized for parents based on the grade of their child(ren) in order to focus in relevant opportunities and information.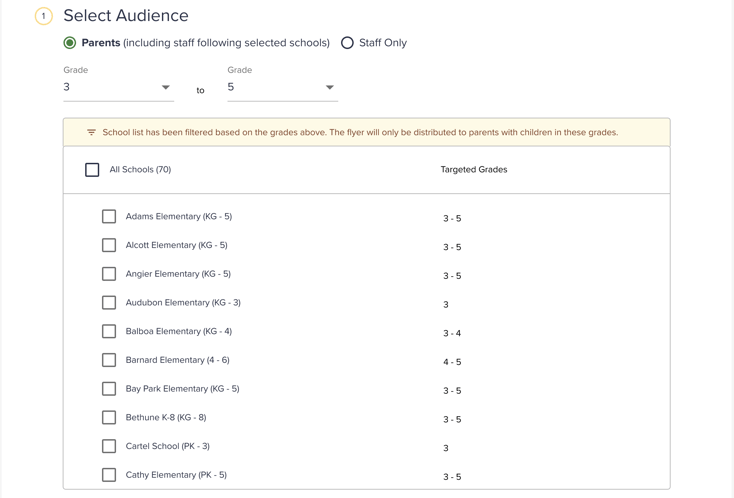 Limitless Distribution
With this release, it removes certain restrictions for your school district's staff and volunteers and increases content visibility. You can now increase the frequency of specific flyers by distributing weekly (alternatively to monthly) to provide parents information in a more timely manner.
Staff and volunteer uploaders can now post a flyer longer than 28 days, but no longer than the end of a given school year (defined as August 1st - July 31st). This keeps information available as long as applicable without requiring additional distributions. Uploaders can also distribute flyers with more than 4 pages in order to provide parents with more extensive information. Lastly, as you can see in the image below, the Limitless Distribution release also provides clarity on multiple distribution dates during flyer submission. All this combined makes for an easier and more effective distribution process.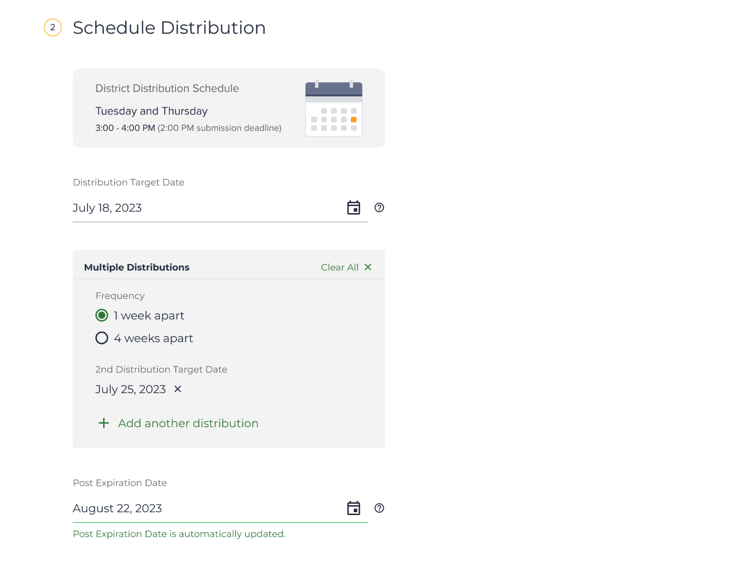 Do you work at a Peachjar partner district and have additional questions about any of these new features? Don't hesitate to reach out to us! If your district doesn't work with Peachjar (yet) and you'd like to learn more about implementing Peachjar at your district to better connect your community, book a demo.