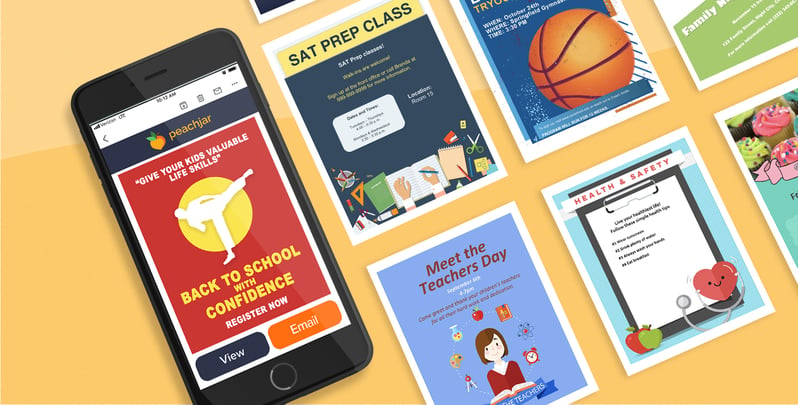 Peachjar allows you to add call-to-action buttons to all your flyer campaigns to boost parent engagement! The purpose of call-to-action buttons is simple—they drive your audience to complete a desired action. Peachjar's call-to-action buttons direct parents to your website, register online for an event or program, and more.
How It Works:
When uploading your flyer, you can select to add call-to-action buttons and select a secondary call-to-action button. The buttons you choose will be posted with your flyer in the emails sent to parents and posted on the school's website.


Call-to-Action Buttons:
Learn More: The Learn More button can be used to link to a website for parents to receive more information about your program or event.
Call: Input a phone number for parents to contact you by tapping the Call Now button right from the flyer!
Sign Up: With the Sign Up call-to-action button, you can link to online registration forms for easy sign-ups and to eliminate the need for paper forms.
Email: Include an email address for parents to contact you directly.
Get App: With the Get App button, you can provide an app download web address. When a parent clicks on the Get App button from your flyer, it will automatically detect whether the parent is using an Android or iOS and will populate the appropriate link.
Donate: Are you raising money? You can easily link your fundraising site here!


Benefits of Call-to-Action Buttons:
Visibility: Allow the action items for your flyer to be seen and acted on quickly by busy parents.
Metrics: With Peachjar, you can track how many people were sent and viewed your flyer as well as how many times your call-to-action buttons were clicked.
If you need assistance setting up your call-to-action buttons on your next flyer, give us a call at (858) 997-2117 and we can help!