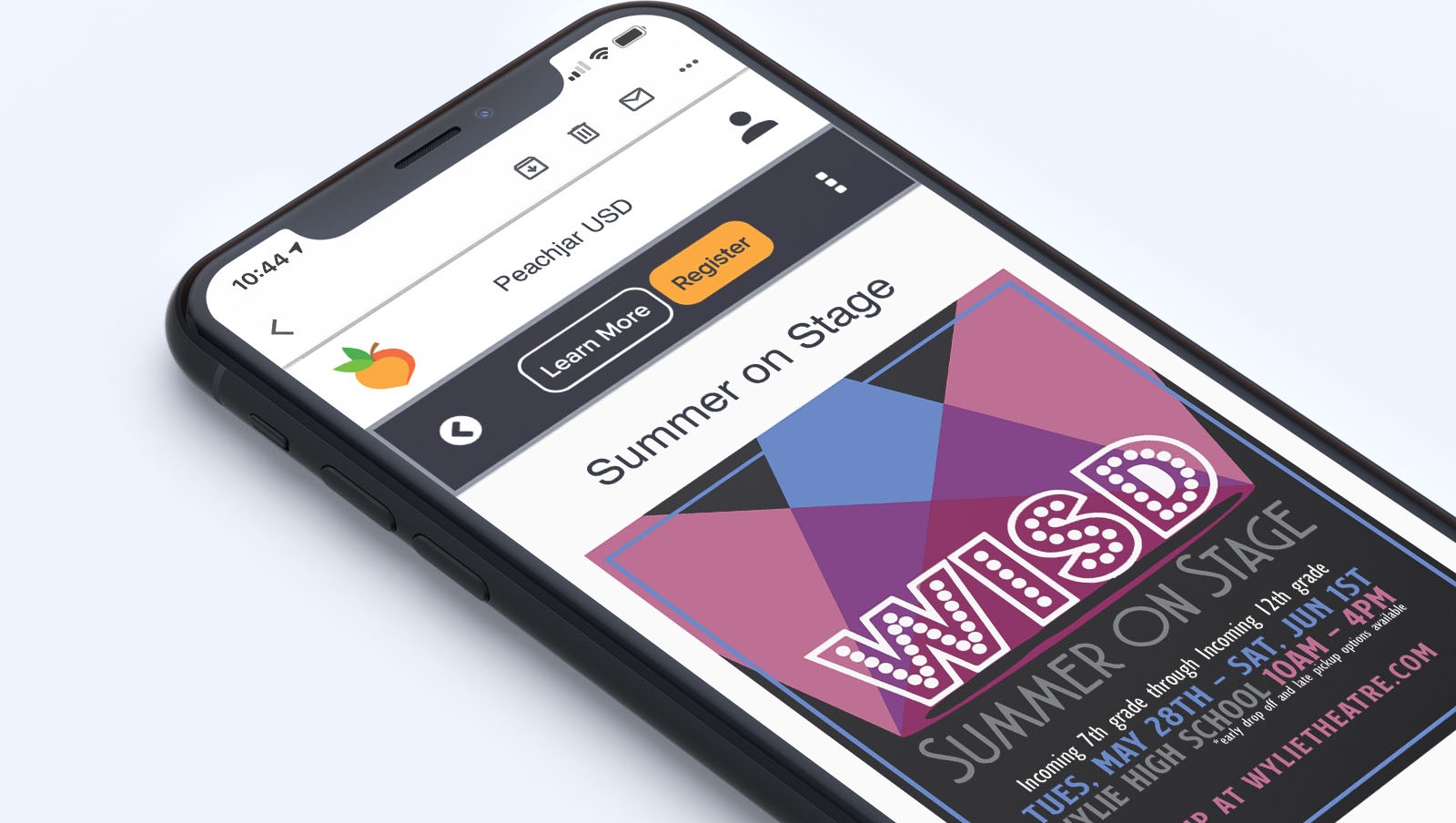 Peachjar allows you to add call-to-action buttons to all your flyer campaigns to boost parent engagement! The purpose of call-to-action buttons is simple--they drive your audience to complete a desired action. Peachjar's call-to-action buttons direct parents to your website, register online for an event or program, and more.
How It Works:
When uploading your flyer, you can select to add our primary call-to-action button and select one other secondary call-to-action button. The buttons you choose will be posted with your flyer in the emails sent to parents and posted on the school's website.
Primary Call-to-Action Button:
Learn More: The Learn More button can be used to link to a website for parents to receive more information about your program or event.
Secondary Call-to-Action Buttons:
Call Now: Input a phone number for parents to contact you by tapping the Call Now button right from the flyer!
Register: With the Register call-to-action button, you can link to online registration forms for easy sign-ups and to eliminate the need for paper forms.
Email: Include an email address for parents to contact you directly.
Get App: With the Get App button, you can provide an app download web address. When a parent clicks on the Get App button from your flyer, it will automatically detect whether the parent is using an Android or iOS and will populate the appropriate link.
If you need assistance setting up your call-to-action buttons on your next flyer, give us a call at 858-997-2117 extension 3, we're here to help!