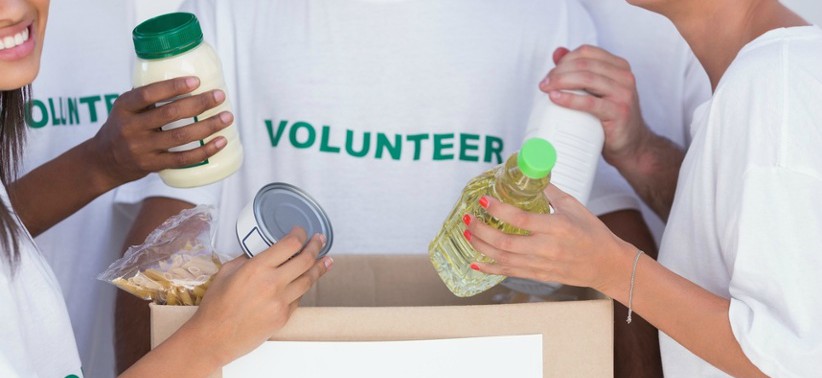 'Twas the day after turkey, the shopping begun- big sales on Black Friday and Cyber Monday to come.
Apart from the crowds and the holiday clatter, was a day set aside for charity matters.
Giving Tuesday, they named it, a seasonal movement, where communities joined for local improvement.
By bringing a focus to collective action, acts of goodwill would gain year-end traction.
'Tis the season to create a spirit of service at your school and in your community. Founded in 2012 as a global movement to turn the tide toward altruism and goodwill, #GivingTuesday is November 28th and is scheduled on the heels of the heaviest shopping days of the year to unite families, schools, and businesses towards a common goal of charity.
Here are some easy ways to get involved and make the day your own:
Support Random Acts of Kindness (RAK)
Set up a jar in each classroom and have kids drop in a marble every time they perform a RAK to visually illustrate the impact of combined efforts. Incentivize participation by organizing a celebration if the school reaches a predetermined RAK goal, or pair with a local business that can donate a dollar towards a charitable organization for each RAK performed. Designate time for teachers to talk with their classes at the end of the day about how it felt to give and receive.
Adopt an Organization
Partner with a charitable organization for your school to work with and publicize the pairing on Peachjar and social media leading up to the 28th. Collect donations with a #GivingTuesday clothing or book drive, or plan a bake sale and donate the proceeds to your school's adopted charity.
Teach a Philanthropic Lesson
Have each teacher host a class discussion on how and why people give. Replace an academic lesson with a #TeachOne lesson on philanthropy. Free lesson plans on the power of giving are available online at http://www.learningtogive.org/teachone.
Engage Parents
Organize a volunteer fair at your school with information and resources on charitable organizations and ways families can get involved. Let parents know that their financial donations may double in impact on #GivingTuesday, as many charities and foundations, including UNICEF and Feeding America, will gift match to celebrate the day.
Use Social Media
Teach digital citizenship by empowering students to post on social media using the hashtag #GivingTuesday. Create your own school "giving" hashtag to curate posts from students, families, and staff. Use the submissions to create a video recap or highlight standouts in a school newsletter.
Follow Up
Send a follow up flyer on Peachjar showcasing the ways that students gave back. Create categories for recognition, such as most creative, biggest impact, and most volunteers. Send stats on overall impact with pictures of students giving.
Find more ways to get involved and find out more about the movement at www.givingtuesday.org.

Giving Tuesday was over, but the spirit still lingered,
Students shared of their efforts, no action deemed meager,
The season was set: one of hope, joy and light,
Happy giving to all, and to all a good night.
What are the ways your school gives back?