Community Health Network, MyCHN for short, is a non-profit organization that is all about improving community health. To them, healthy kids are a part of healthy communities and strong school districts. We can't help but agree!
MyCHN currently uses Peachjar to help them in this mission and promote their pediatric and behavioral health services. "​​At the moment, we are using Peachjar to tell parents to get ahead of the back-to-school rush," said MyCHN Director of Marketing, Mariela Salgado. "Parents don't know that scheduling back-to-school physicals in June and early July is a great way to avoid the August rush and gives them more time to address any health concerns with their child's pediatrician, dentist, or therapist."
By providing medical, dental, and mental healthcare to children of all ages, MyCHN has made it their active responsibility to remove any barriers that might prevent families from accessing healthcare services. "A lot of parents whose kids are covered by Medicaid and CHIP have a hard time finding high quality health care services," said Salgado. "Sometimes, parents don't know how to apply for CHIP or Medicaid and we help parents by walking them through the process and helping them apply for these state benefits. There is also a language barrier that we remove when our ESL or non-English speaking patients reach out to us, which is why most of our patient-facing staff are bilingual in several languages."
This commitment to accessibility leads to real life impacts! "Recently, our front desk, financial services, and pediatrician were able to help a Vietnamese 15-year-old patient/ESL student who was in pain and going through a difficult situation," said Salgado. "Her mom had passed away, and her dad abandoned her, leaving her alone and living with friends. The patient/student came in distressed with severe pain, and due to her situation, she started crying. Our bilingual front desk was able to translate for the patient/student and was able to get her scheduled to receive both medical and mental health services."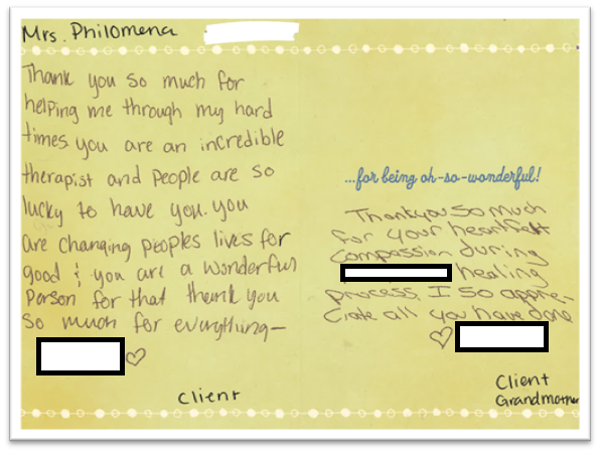 So How Does Peachjar Help?
In the past, MyCHN sent flyers to different school contacts, but it took a lot of work to track if those contacts sent the flyers to the students. Peachjar focuses on bringing resources from the community to the community while also being easy to use and track. MyCHN now uses Peachjar to send resource information about their programs to families located in the school districts and schools of their choosing. Flyers just need to be approved by the districts themselves through Peachjar and they are then sent to families alongside school information which creates a higher level of trust for parents.
"We want to inform the community of the many services and resources we have for them, and one of the easiest ways to do that is by using school newsletters. What sold us on Peachjar as a service is that we get to do just that: inform parents how we can help," said Salgado. "MyCHN is able to reach parents in various school districts who may be looking for a trusted doctor, dentist, or therapist. Working parents have a lot on their plate, and if we can help them by just making access to care easier for their children or them, that's a great day for MyCHN!"
"Helping families, schools, and organizations alleviate all that's on their plate is really one of the core objectives of Peachjar," said Peachjar CEO, Mike Durham. "In terms that, being able to align with an organization like MyCHN to make their job easier and take work off their plate so that they can then do the same plus so many other amazing things for local families is really an example of Peachjar's mission coming to fruition."
Since using Peachjar, MyCHN has been able to tell parents about free food distributions, pool day events they host for children and the community, and they have been able to increase the mental health resources for children with Medicaid and CHIP in several communities.
"I have tried several ways to reach parents, but Peachjar is the best way," said Salgado.
Check out the MyCHN locations page to see if they have a location in your area. Also, read our tips for best practices using Peachjar!