With a leadership team savvy in both starting and scaling companies, Peachjar announced today that it will formalize its Entrepreneur in Residence (EIR) program, the pilot for which has just been completed. The program focuses on incubating youth impact organizations whom the Peachjar management team sees as having high potential for delivering impact in their communities. With 11.3 million kids left alone or unsupervised from 3-6 pm each day, and only 1 out of 3 kids getting into afterschool programs due to limited availability, Peachjar is serious about taking a role in addressing these gaps.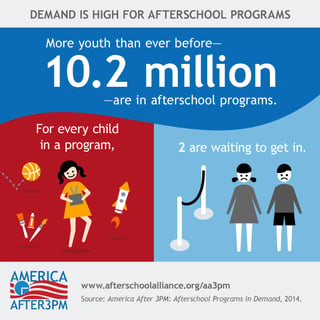 In Peachjar's pilot EIR program, Tasmin Tallman, one of the founders of ATAK College Consulting, participated in a 2-week long immersion program at Peachjar. ATAK College aims to and has succeeded in helping high school students to get accepted into their desired college or university, offering guidance on extracurricular activities, essay writing, and interview preparation, among other things. Tallman spent time with each of Peachjar's core departments (Operations, Marketing, Sales, Customer Service), learning the role of each in the context of the business so that she could apply what she learned to her own business. "Peachjar taught me a lot about the implications of trying to scale my small business, and that to do so effectively, I'll need a clear operating plan, sales & marketing strategy, and a pricing model that is ultimately profitable."
Tallman also had the opportunity to be coached personally by Peachjar's CEO, Mike Durham, who says about the initiative, "I started the EIR program because I wanted to share the lessons learned and wisdom gained from starting Peachjar to give young, impact-driven entrepreneurs a head start, particularly in a domain so hungry for new programs."
ATAK College Consulting's EIR rotation culminated with a presentation by Tallman and her cofounders to the Peachjar staff in a mock investor forum which was dubbed 'Peachtank'. Peachjar employees grilled ATAK College Consulting with questions, then graded them on their overall presentation and the viability of their business model. ATAK College Consulting wound up walking away with the equivalent of $2,000 worth of Peachjar marketing credits to use to reach parents across the country, an incredible way to kick off their summer marketing campaign!
Peachjar will be announcing a call for applications for its next EIR program in April, so stay tuned!