Beginning with the COVID-19 pandemic and the ensuing habits formed since then, connecting with schools and students has become a paramount challenge. Bright Hopes needed to find a solution that would bridge that gap.This is what led them to Peachjar.
Bright Hopes is an organization that aims to implement projects that stimulate, provide support, and encourage school attendance among students. Recognizing that school is where students can be reached because that is simply where they are, they sought to connect with schools to offer programs containing valuable resources and assistance like exposure to employment opportunities. "Keeping young people busy and being responsibly busy is something we like to try and instill," said Gwen Fourney, Bright Hopes Executive Director. "Especially for those who are trying to decide what direction to take for their future. Employment exposure is excellent for helping students feel empowered, and it is an opportunity for parents to help them grow."
By reaching out to students where they spend a significant portion of their time, Bright Hopes establishes a vital connection that can shape student futures. "Elevating organizations that empower children for the future is the core reason for Peachjar's existence," said Mike Durham, Peachjar CEO. "It's what the Peachjar moniker was even inspired by: peaches need appropriate attention and care while taking time to grow before blossoming much later just like children."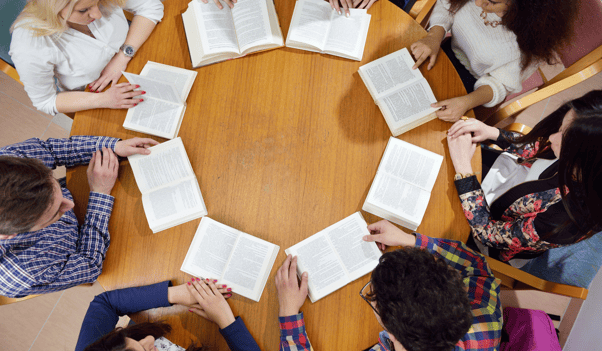 Peachjar Makes It Easy
Forney was initially apprehensive due to a lack of technical expertise but that quickly dissipated when she got accustomed with Peachjar's user-friendly interface and support team members. "I was truly impressed," said Forney. "I'm not really tech savvy, but I was really impressed with the support that I received. If I had questions, I got quick responses." Even as a non-tech-savvy user, the process of submitting flyers became easy quickly for Forney.
"One thing that I want to mention too. At first, my flyer was rejected and it was because I hadn't completed some of the paperwork for the school system," said Forney. "I didn't know why it was rejected, but Peachjar helped me by making sure I knew how to make the corrections, and that was very valuable."
With Peachjar, Bright Hopes has an effective way of reaching their target audience directly in schools. "I even gained a board member through Peachjar," said Forney. "A student's parent, who happened to be a teacher, saw our flyer and chose to join our board. She was definitely an ideal person for the role that we need, so I'm grateful for that!"
For Bright Hopes, Peachjar stands out as an additional support system, uniquely positioned within schools. It allows Bright Hopes to deliver their message directly to their target audience, creating a focused and effective communication channel.