Jason Land and Guitar Ninjas found Peachjar from happenstance when having a conversation with one of their local school districts. Jason had never heard of Peachjar before but knew it might be the solution to a lot of his problems. "Peachjar connects directly to our target demographic" said Land. "It's an easy, affordable, and direct route where I can check metrics, decide on a budget that fits my business, and know the eyes looking at my flyer are only people in areas that I am targeting."
Jason runs Guitar Ninjas, a business focused on providing a progressive path towards musical freedom while also creating a fun yet challenging atmosphere with the priority to instill confidence and a growth mindset as students begin their journey towards musical success.
"We have had the privilege of helping kids who tended to be on the shy side evolve into confident and well-presented young people," said Land. "One specific image that comes to mind is having a young girl begin lessons with us at age 8, super shy and very timid. Fast forward two years later and she was rocking onstage as the lead performer in front of an audience of over 1,000 people!"
"We love to help elevate businesses like Guitar Ninjas here at Peachjar because their mission is so similar to ours," said Peachjar CEO, Mike Durham. "Organizations that have child enrichment at their heart and work to help children become well-developed young people fit right in at Peachjar."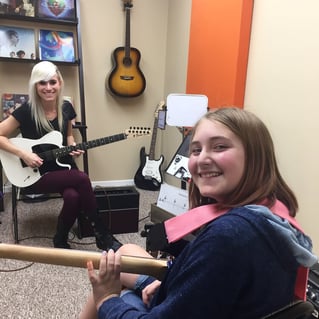 What Is It About Peachjar?
As Land mentioned, Peachjar gives simple access to a core audience that you can pinpoint while also providing metrics for tracking. Peachjar posts an organization's flyers through local school districts that the poster designates. The school districts approve the flyers themselves and the flyers then get sent out right alongside the school's own flyer posts with Peachjar. This creates trust with families at home because all flyers are being delivered from a source they are familiar with.
"I have invested thousands of dollars on platforms like Yelp, where you have very little control of who is actually looking at your programs," said Land. "With Peachjar, it cuts through the noise and gets to the clients we want to see our flyers the most. We went from 10 students to 30 within 2 weeks of using Peachjar!"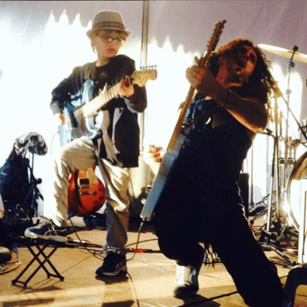 How to Get the Best Out of Peachjar
Each district approves flyers that are sent to them through Peachjar and each district has different guidelines for what flyers they do and don't approve. A great place to start in general is to make sure the program being promoted in a flyer always has some sort of child enrichment as the main goal of the program. Peachjar's mission is to elevate these types of programs the most!
A successful flyer is also an aesthetically strong flyer as well! "Invest in good flyer design so your flyer can be eye-catching and showcase your offering," said Land. Realistically, your organization could be offering a great program but if your flyer is bland or doesn't get its point across well then you may not catch as many eyes as you should be catching.
Peachjar can help with that as well. Read our best practices here on how to make a great flyer for your next program!