Jake Gunnoe and the Leadership Society of Arizona knew they needed to find better ways to reach parents and family shareholders to promote their teen leadership summer programs. They had found decent success with other methods of advertising for their programs. Methods such as Google ads, YouTube ads, Facebook ads or even paying for local newspaper placements had done alright for them but when they came to Peachjar they knew they had found a winner.
"By far and away Peachjar is the best by a factor of at least two," says Jake Gunnoe. "It is the new way of working with districts. It's so unbelievably easy. It's a no-brainer for me that we submit a flyer and it gets mailed out to every single parent. Usually, you cannot get that type of marketing in anything else that we do. The ability to send out flyers district wide to all the parents is huge for us!"
The Leadership Society of Arizona is an organization of researchers, educators, and consultants that work together to develop tools and processes to improve the delivery of educational services. "We love connecting organizations like the Leadership Society of Arizona with families, and ultimately children," says Peachjar CEO, Mike Durham. "They truly embody the mission we stand behind by enriching the lives of children outside the classroom."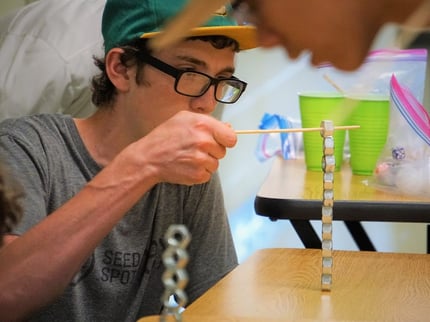 So What Is The Peachjar Difference?
Peachjar allows organizations to connect directly with parents through the most trusted source possible, the school districts. After district approval, an organization's flyer is delivered in the same daily flyer email as the school district's own flyers. This maximizes trust for your organization from local families and you know for certain that your flyers are making it to the eyes of parents.
"We specifically know which schools are best. We keep a very close record on all the schools that we send to and what their return rate is on flyers that we send so we know the best schools in our area," says Gunnoe. "Most of the time, paper flyers don't even make it to the parents. There is no way to track them. There is no way to see how many people are interacting with them. Peachjar is super helpful because not only do we get to target all the parents, we get to see the actual performance of the flyers"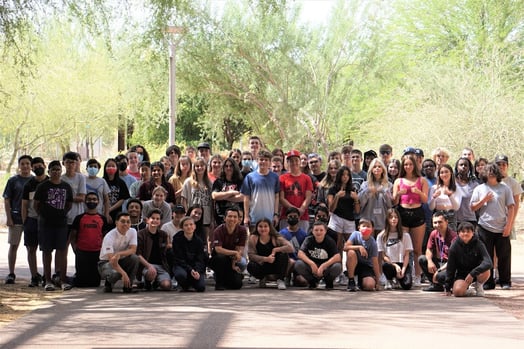 So It's Magic?
Not necessarily, there are still best practices to keep in mind when submitting a flyer for approval by a school district. The first level of importance is making sure the program you're promoting has student enrichment at the heart of it. That's what we here at Peachjar value and it is what school districts are willing to promote and ultimately approve for delivery. There are also right and wrong ways to make a good flyer!
"We follow a lot of Peachjar's best practices. We try to keep it simple. We do put important key information on the flyer itself, dates. We do put a price on there and just our most important keywords, a couple of good images as well too," says Gunnoe.
You can check out those best practices here!