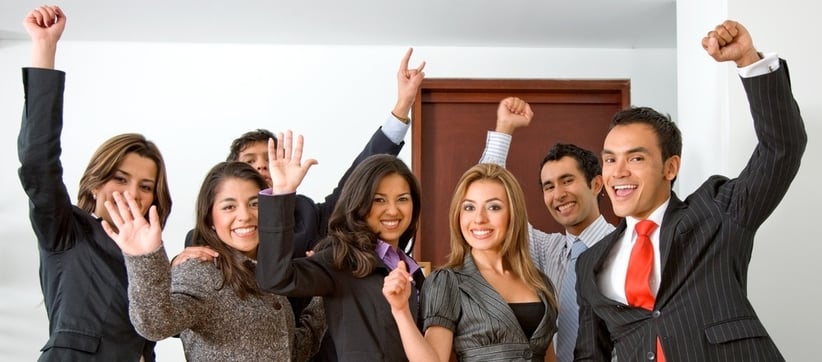 We're all familiar with the standard New Year's resolutions: go to the gym, read more, get 8 hours of sleep - but what about the professional ones? Resolutions for the new year at work can help get you energized and refocused on goals. Here are some ideas to get you pumped for work in the new year:
1. Learn Something New - Participating in ongoing training is a positive way to continue learning about areas of interest. View a webinar, find courses on Linkedin Learning, attend a work-related conference, or simply sign up for that sign language class you've been dying to take!
2. Be Socially Active - If you aren't already using one or more social networks to promote your district or yourself professionally, now is a great time to start! For ideas to get you started, read 6 Ways Schools Can Use Social Media to Connect with Parents and Students. Once you're effectively utilizing your desired platforms, set some goals! Examples are: tweet once per day, gain 50 Facebook reactions per week, comment on 20 posts, etc. To easily plan and track your progress, try a free social management tool like Hootsuite.
3. Audit Your School/District's Website - Take some time to review your website and check that everything is current. It's not uncommon for sites that you have linked to to change their URLs, so use a free online tool like Dead Link Checker or Broken Link Check to identify those links and update them.
4. Generate Buzz - Address an important need at your district, and publicize the news in a big way! Some ideas for disseminating the news are: write a press release, email it to parents, post it on social media, get in touch with your local newspaper or write a blog! For more information on how to find opportunities and publicize them, read How to Generate Positive PR for your District.
5. Get Organized - Clear out the clutter and start fresh! Pretend you are moving offices and remove everything from your desk. Carefully evaluate the contents - remove what you don't need and organize what's left. Consider scanning paper documents and saving them in various labeled folders in a cloud storage system like Google Drive. If your school isn't already using Peachjar for digital flyer delivery, it's another way to drastically decrease your paper clutter and waste.
Now that your New Year is set for professional success, enjoy the fruits of your labor and celebrate your successes! Happy New Year from your friends at Peachjar!