LifeLauncher was started in 2014 after founder Venkates Swaminathan, known as "Swami", went through the college admissions process with his daughter. Swami recognized how complex the college admission process could be to families who may have fewer resources and less time, so he started LifeLaunchr to create change. Nowadays, LifeLaunchr provides expert coaching to help students find their best-fit college and get in. Their process is based on intensively researched templates for every step of the process: college selection, academic fit, extracurricular activities, essays, financial aid, scholarships, recommendations, and more.
The spirit of LifeLaunchr and how it began is not so different from our mission and how we here at Peachjar got started in 2013. Just like the college admission process, it was apparent to us that printing out school flyers was a hectic process for so many so we decided to create change!
"Our clients include students of every academic inclination and focus," said Swami. "Some stories I'm proud of include a student who was accepted into a pre-med program at Washington University in St. Louis. His family ran a motel in Ohio, and he was the first in his family to go to college. Our work helped him go to college with a full-ride scholarship. A student from Florida who wanted to study architecture and was accepted to the B.S. program in architecture at Georgia Tech. And a student from Pleasanton, California, who was accepted into the computer science program at Carnegie Mellon."
"It is a great feeling when we are afforded the opportunity to support businesses like LifeLaunchr because they are cut from a cloth woven the same as ours," said Peachjar CEO, Mike Durham. "LifeLaunchr, and organizations like them, are invested in supporting families and enriching the lives of children which is core to who we are at Peachjar as well."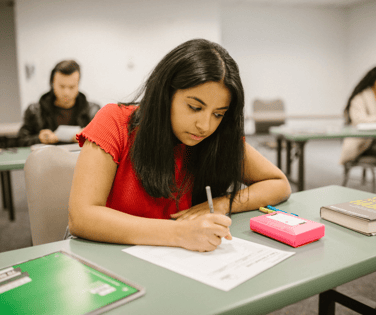 A Proper Match
"Peachjar allows us to target precisely the right audience, parents of high school students, using a method they trust. An email from the school receives high open rates, and we have seen very good results in terms of open rates and calls to action," said Swami.
"Using Peachjar, we can target individual schools and districts based on our own criteria. That means we can consider factors that drive the likelihood of purchasing and focus our marketing efforts on schools where we are most likely to convert. We also have freedom of design, enabling us to use multi-page flyers that address parent concerns: our track record of success, testimonials, and acceptances."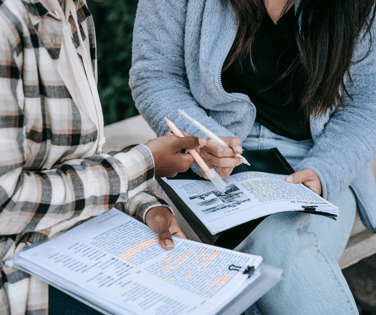 Peachjar Efficiency
"The alternatives to Peachjar, social media, and search marketing, don't convert as well for us. Social media reaches lots of parents, but at times when they are not focused on the issues of college admission," said Swami. "Search engines target specific buying drivers, but tracking every keyword is an enormous amount of work. Both methods are inefficient and unworkable for a small company with a tight budget."
Each school district that uses Peachjar to send school and community flyers out to their families has different guidelines for what can and can't be sent. A foundational aspect of a flyer that a school district might approve is one that is promoting a program or event that has child enrichment at its core. Peachjar's mission is to create a place where parents have the ultimate access to resources around their community for their children.
A successful flyer is also a flyer created with thoughtfulness and intention. "Pick your schools and districts carefully if you're a nationwide provider. If you're a local service, your choice is dictated by locality, of course," said Swami. "In either case, create an exceptional brochure and do a careful text translation. Offer useful context to approvers so they know you're a reputable service they can send to their parents without hesitation."
For more information on how to create a successful Peachjar flyer, visit our tips for success page!